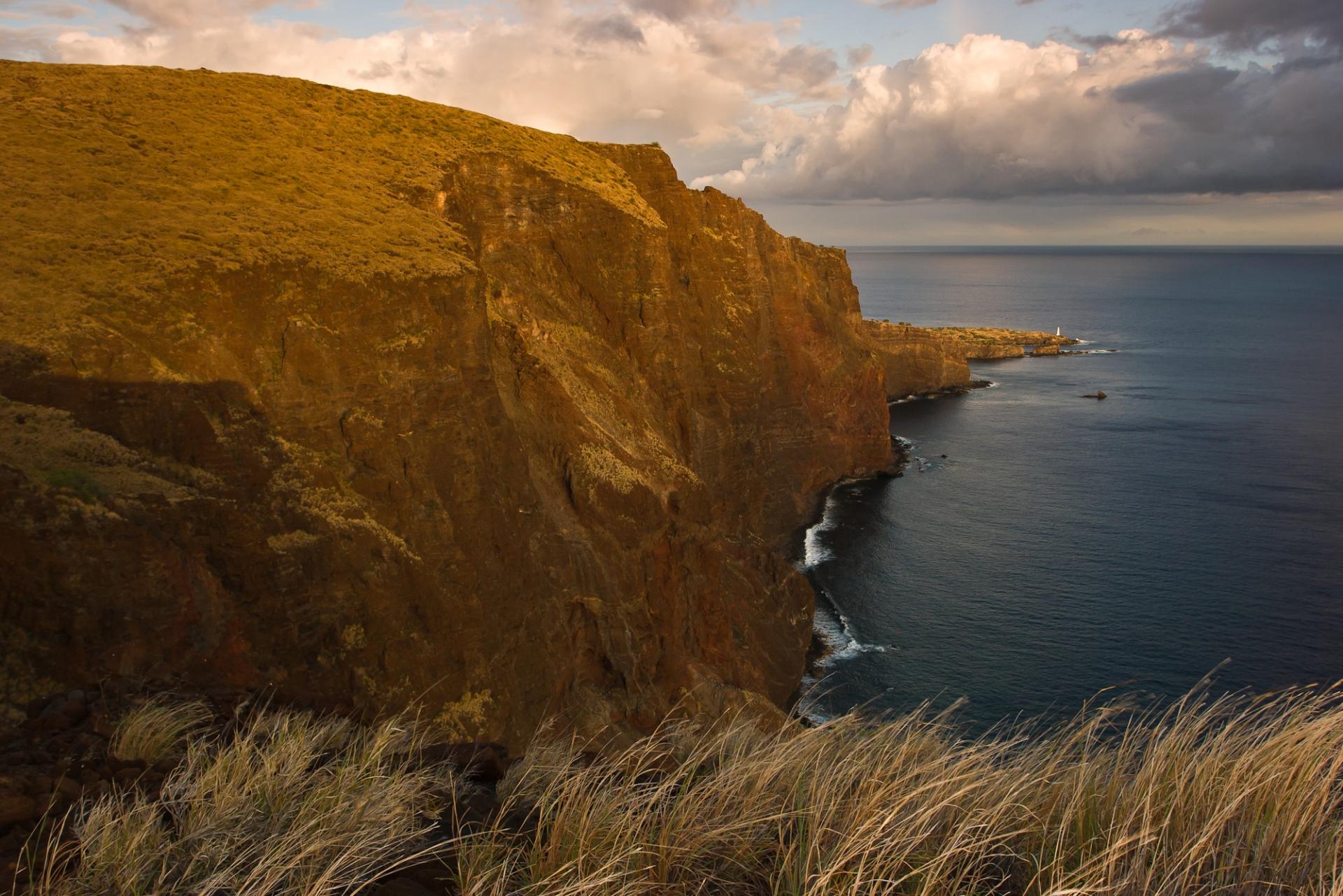 What: Remains of a historic fishing retreat, spectacular views
Where: Southern tip of
Lānaʻi
More Info: Four-wheel drive required
Located on the southern tip of
Lānaʻi
,
Kaunolū
Village was a fishing village until the 1880s, when it was abandoned. Back in its day, the village was a favorite fishing spot of
King Kamehameha I
and was where he retreated to after conquering Maui,
Molokaʻi
and
Lānaʻi
. Now the largest surviving ruins of a prehistoric Hawaiian village, the site was designated a U.S. National Historic Landmark in 1962 and added to the National Register of Historic Places in 1966.
Here you'll find a spectacular view of
Lānaʻi
's southern sea cliffs, the remains of Halulu heiau (sacred temple), petroglyphs and "Kahekili's Leap," where warriors would demonstrate their bravery by diving off a 60-foot cliff. The little islet that juts out of the water in the bay is known as Moku Noio, which references the native bird of this area. This is a sacred place, so please be respectful.
To get to
Kaunolū
Village you'll need a
four-wheel drive vehicle
. Take Hwy. 440 west of
Lānaʻi
City toward
Kaumālapa'u

Harbor
. Go past the airport turnoff and take the next left on Kaupili Rd., an unmarked dirt road. Travel approximately 2.5 miles to a yellow standpipe on the right. Turn right on this rocky road, which descends downhill about 3 miles to
Kaunolū
Village. Since most of
Lānaʻi
's roads are unpaved, don't hesitate to ask your hotel concierge for help.