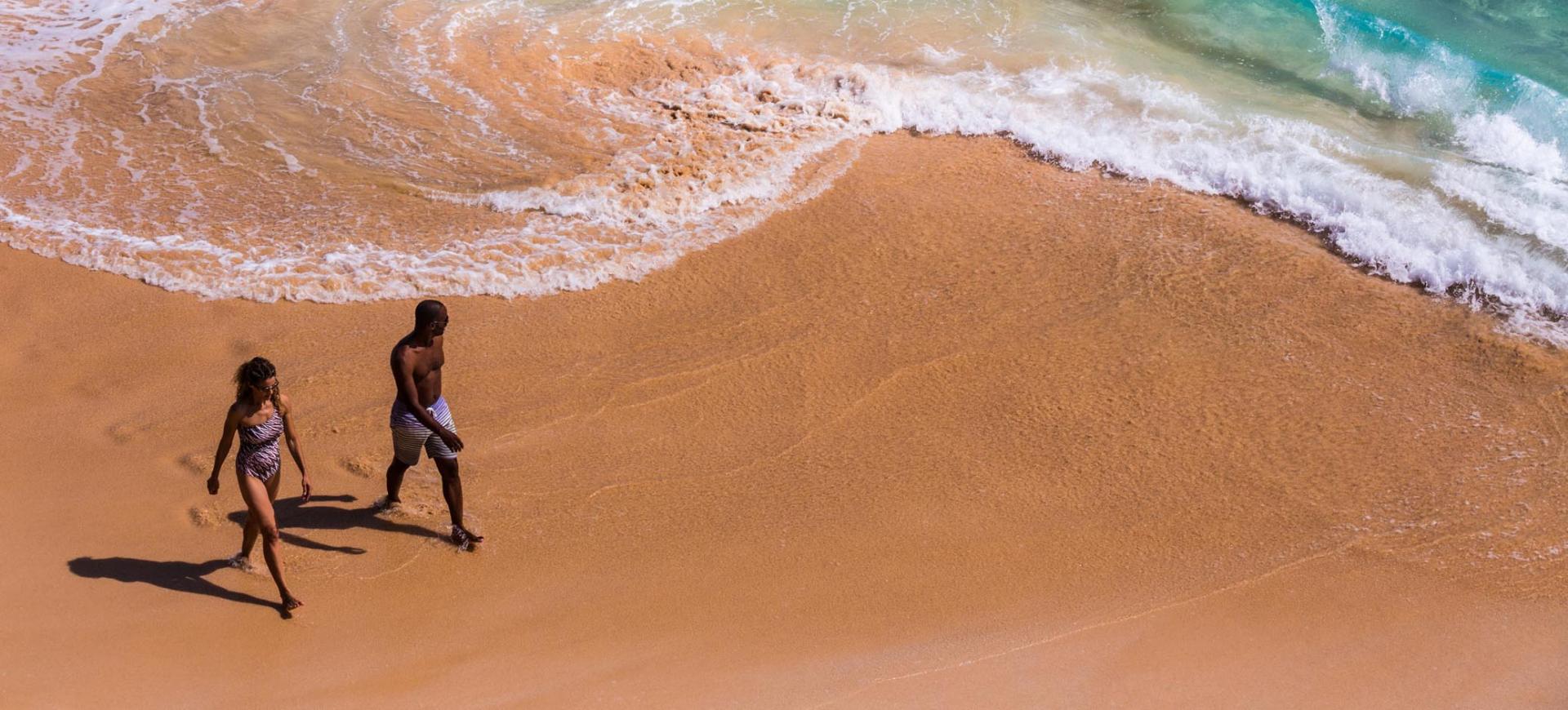 Makena Beach State Park (Big Beach)
Where: South Beach, Maui
Activities: Fishing, snorkeling, swimming
Amenities: Parking, lifeguard, picnic tables, restrooms, food concessions
Makena Beach State Park is one of Maui's signature beaches. With white sands extending nearly 2/3 of a mile long, it is one of the largest, undeveloped beaches in Maui. Enjoy relaxing on the beach with only nature in sight. Nestled between two black-lava outcroppings, Makena offers protection from the trade winds and provides great views of the islands of Molokini and Kahoolawe.
The area is divided into two beaches known as Big Beach and Little Beach. Big Beach is located south of Wailea near the Makena Beach and Golf Resort and provides a secluded alternative to more crowded beaches in Kaanapali and Lahaina. Little Beach is a small cove without amenities and no lifeguard. Although state park regulations prohibit nudity, Little Beach is frequently used as a nude beach.
Please note: Hawaii's ocean and beach conditions are as unique as the islands themselves. Visit HAWAIIBEACHSAFETY.COM which constantly monitors the surf, wind, and reports from public safety officials that directly affect the conditions for safety of Hawaiian beaches. Use the hazard signs on HAWAIIBEACHSAFETY.COM as well to quickly assess conditions and help you find the appropriate beach for your visit.