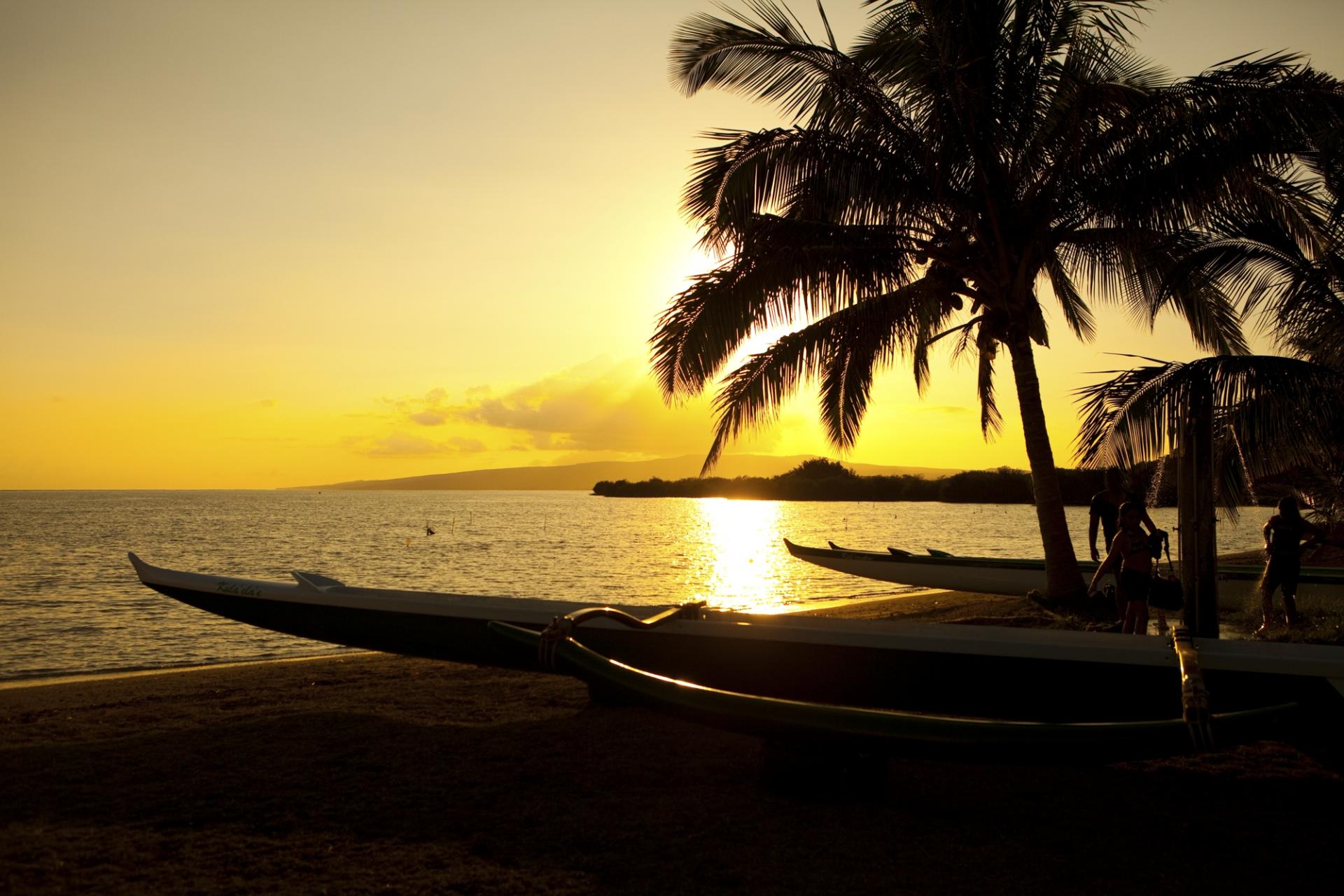 What: Molokai's central town
Where: 15 minutes southeast of Molokai Airport
In the central town of Kaunakakai, an absence of traffic lights take you back to a simpler time, virtually unchanged since the early 1900s. This charming
paniolo
(Hawaiian cowboy) town is also the island's main harbor, where some locals still fish for their dinner. Stroll down to Kaunakakai Harbor to the end of the state's longest pier, extending well past the reef. It's just you, the local fisherman and the sound of boats slowly jetting out of the harbor.
The town's main strip, Ala Malama Avenue, was named after the nearby house used by King Kamehameha V in the 1860s. You'll find it easy to browse the shops and boutiques of its business district. Brave the crowds at the famous Kanemitsu's Bakery, where locals and visitors alike line up after hours to get piping-hot loaves of fresh bread. Be sure to order their famous onion-and-cheese bread or slather a half loaf with jelly, butter, cream cheese or cinnamon. It's a
Molokai
must.
Stay the night at the
Hotel Molokai
, a Kaunakakai landmark located on Kamiloloa Beach, or find a condominium or cottage rental. Then visit the
Kapuaiwa Coconut Grove
to see palm trees in one of the last royal coconut groves. Across the way you'll discover "Church Row," the site of seven small, missionary-style churches, some dating back to the late 19th century. Other local Kaunakakai eateries and shops include Friendly Market, Mrs. K's Lunch Counter, Imamura's Store, Outpost Natural Foods, Pascua's General Store, Kalele Bookstore and the Molokai Pizza Café. And don't forget the Saturday outdoor market, perfect for a Molokai day trip.