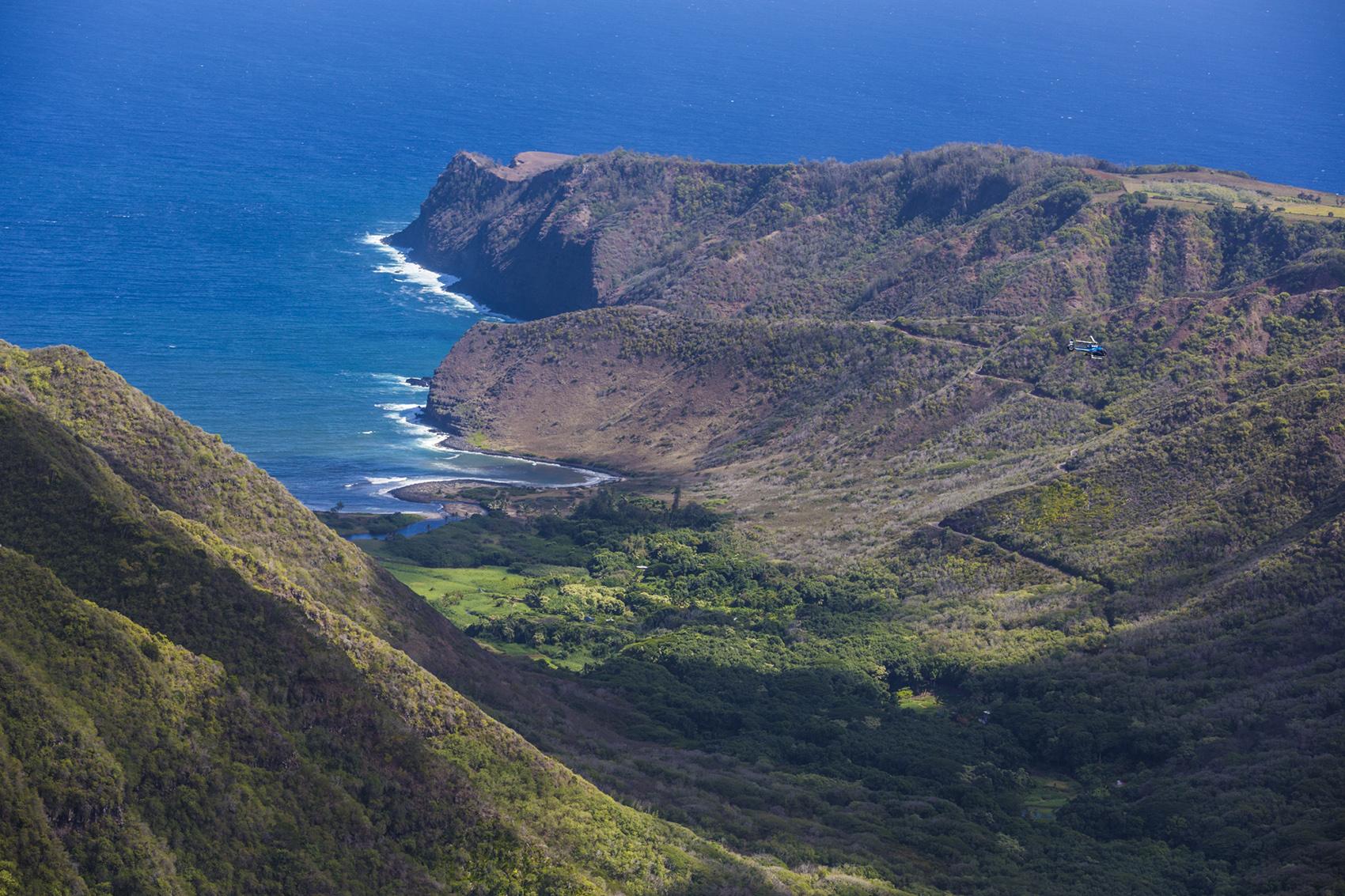 What: Historic Hawaiian valley with towering waterfalls
Where: Molokaʻi's East End, 1.5 hours from Molokaʻi Airport

Hike into the East End's classic cathedral valley to see the Hawaiʻi of long ago. It's believed ancient Polynesians settled in lush Hālawa Valley as early as 650 AD. With many hidden heiau (places of worship) it's easy to see why this spot, half a mile wide, 3-4 miles deep and blessed with beautiful vistas and towering waterfalls, is one of the island's most historic areas.

Roughly two miles up the trail is the impressive, double-tiered 250-foot Moʻoula Falls. The hike in is moderate, and the only way to explore the area is with a guide, since the trail crosses private property. 'Anakala Pilipo Solatorio provides guided hiking tours with a unique perspective. His cultural knowledge adds to an extremely engaging and authentic experience. Call (808) 542-1855 to arrange for a guided hike.

The long drive to Hālawa Valley (roughly 1.5 hours from Molokaʻi Airport) is an adventure in itself. You'll pass by Hawaiian Fishponds, points of interest like Kūmimi Beach (also known as "20 Mile Marker"), Kalua'aha Church (Molokaʻi's first Christian church built in 1833), Hālawa Beach Park and Hālawa Bay.

Hālawa Beach Park has two swimming beaches, called Kaili and Kaiwili, located in Hālawa Bay along Molokaʻi's eastern shore. During summer the water is usually very nice, though the beach should be avoided during times of high surf or rough water, especially during the winter months (October – March).