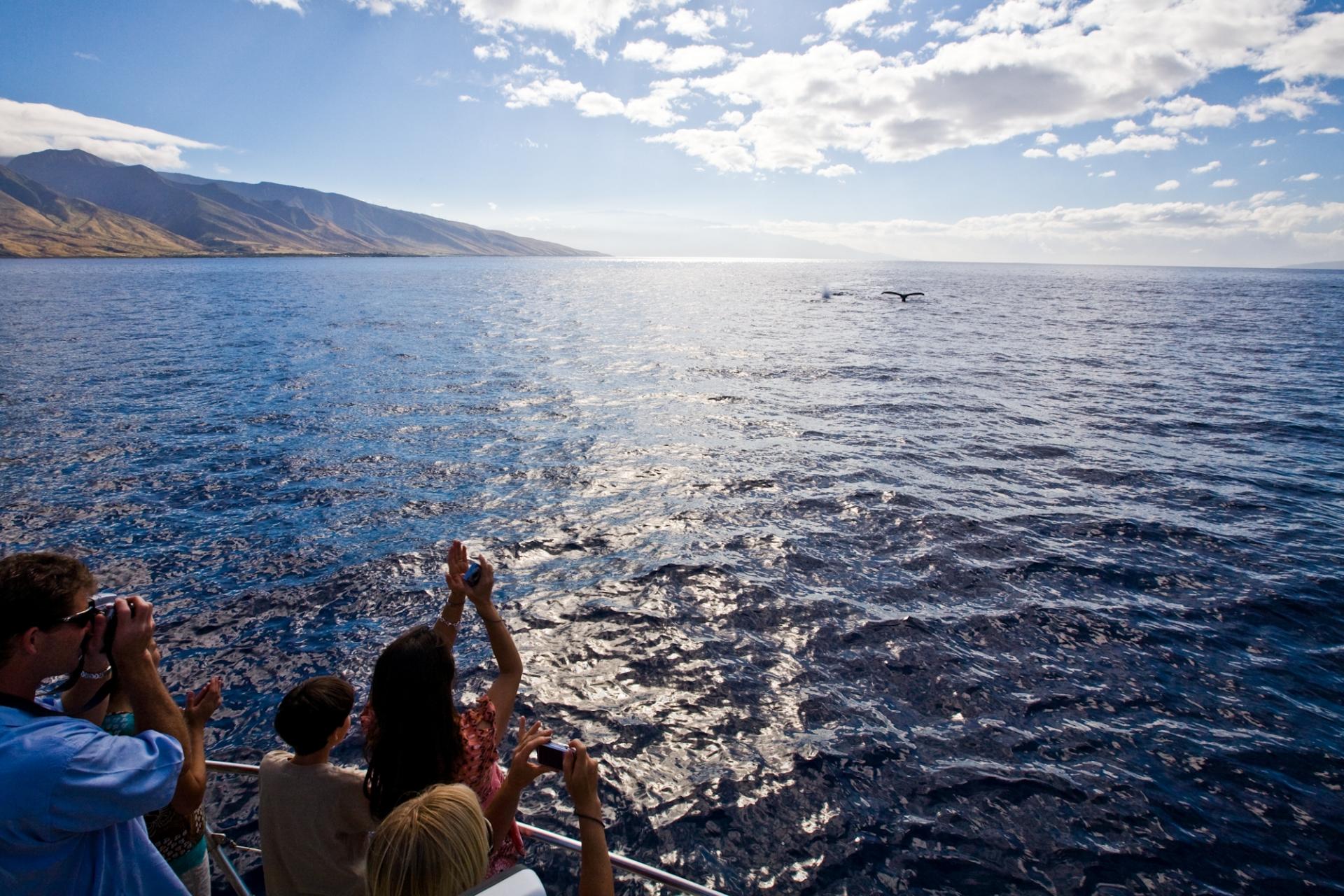 Whale Watching on Molokaʻi
From December to May, humpback whales call Hawaiʻi home. Traveling an incredible 3,000 miles of ocean in less than two-months time, these gentle giants migrate from the gulf of Alaska to Hawaiʻi for breeding and birthing in the islands' warm and shallow waters. Their annual migration delights both visitors and residents alike during the peak of their numbers between January and early April.

The clear, shallow waters of the Auʻau Channel between Molokaʻi, Maui and Lānaʻi offer some of the best whale watching in the world. Treat yourself to scenic ocean views as expert guides take you to the best spots to observe 45-ton whales breaching, tail-slapping, or blowing spouts in the air. Note that regulations prohibit boats from approaching within 100 yards of a whale and you should never swim with or touch whales or any other marine mammals.

The best place to take a whale watching tour is from historic Lāhainā Harbor across the channel on Maui. From charter boats to passenger rafts, a stroll past the whale watching kiosks lining Lāhainā Harbor reveals a variety of whale watching options. Tours last roughly 2-4 hours long and some even offer early bird specials. You can also charter sightseeing boats out of Kaunakakai Harbor.

On land, keep your eyes open as you sun yourself on the beaches along Molokaʻi's south shore from One Aliʻi Beach to Kūmimi Beach.