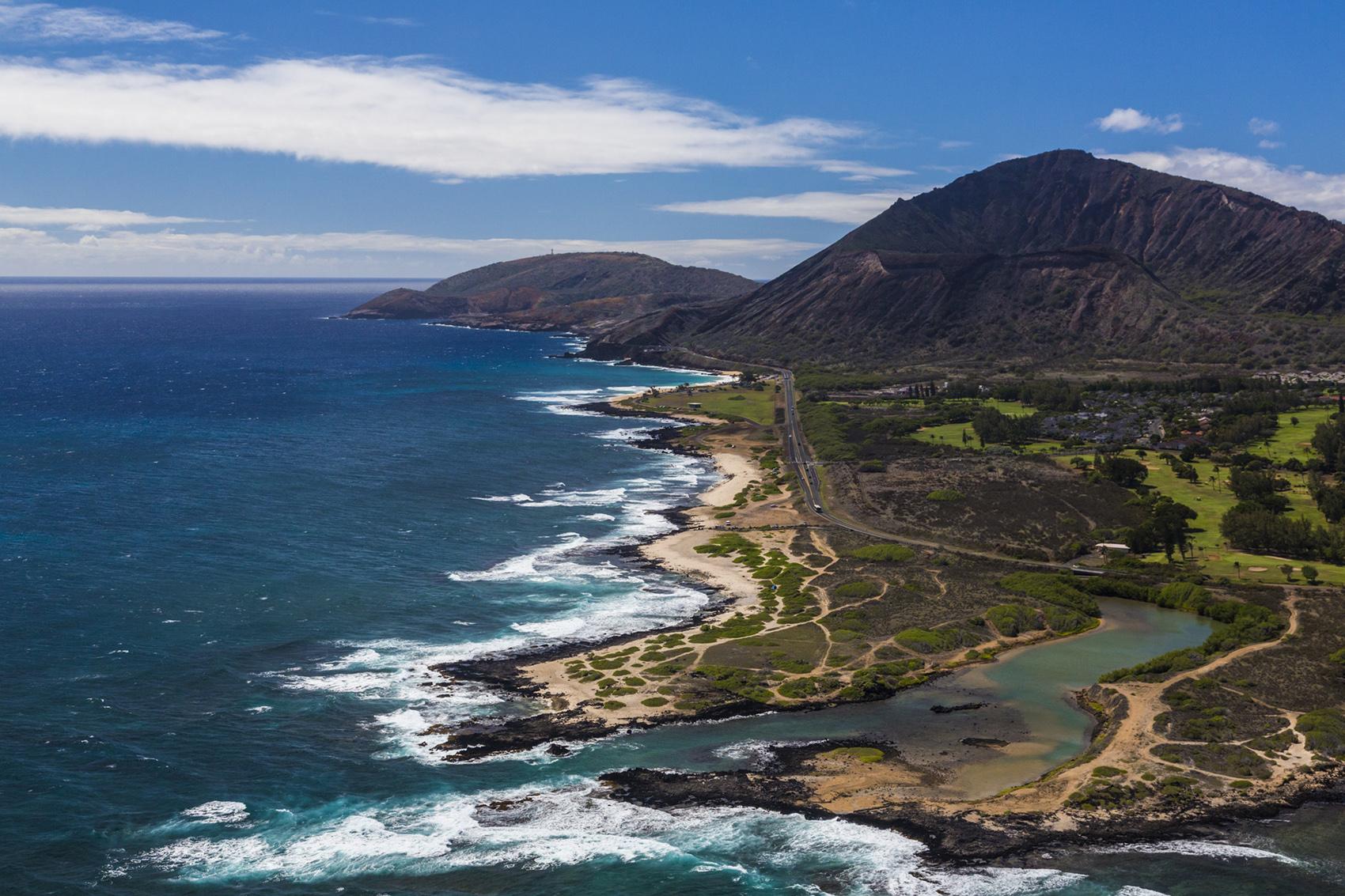 See Oʻahu from a different point of view. Oʻahu's pleasant, year round weather is great for helicopter tours, parasailing, paragliding, skydiving and other adventures. Fly over the verdant valleys of the Windward Coast and the majestic cityscapes of Honolulu. Parasail by parachute, up to 800 feet above Waikīkī beach. For the ultimate rush, try a tandem sky dive. No matter what you choose, experienced pilots and instructors will guide you through your sky adventure.
If you've always wanted to feel the rush of skydiving, there's no better place to do it than on Oʻahu's North Shore. Begin your adventure at Dillingham Airfield and take off to one of the world's most beautiful drop zones. Fly thousands of feet above the spectacular North Shore coast. Feel the anticipation build, moments before your tandem jump, your instructor harnessed to your back. Before you know it, you'll be freefalling at 120 miles per hour, taking in a panoramic view of Oʻahu's green mountains and deep blue waters that few have ever seen. It's an experience you'll never forget.
Please note that skydiving can be very dangerous so please take caution before attempting.