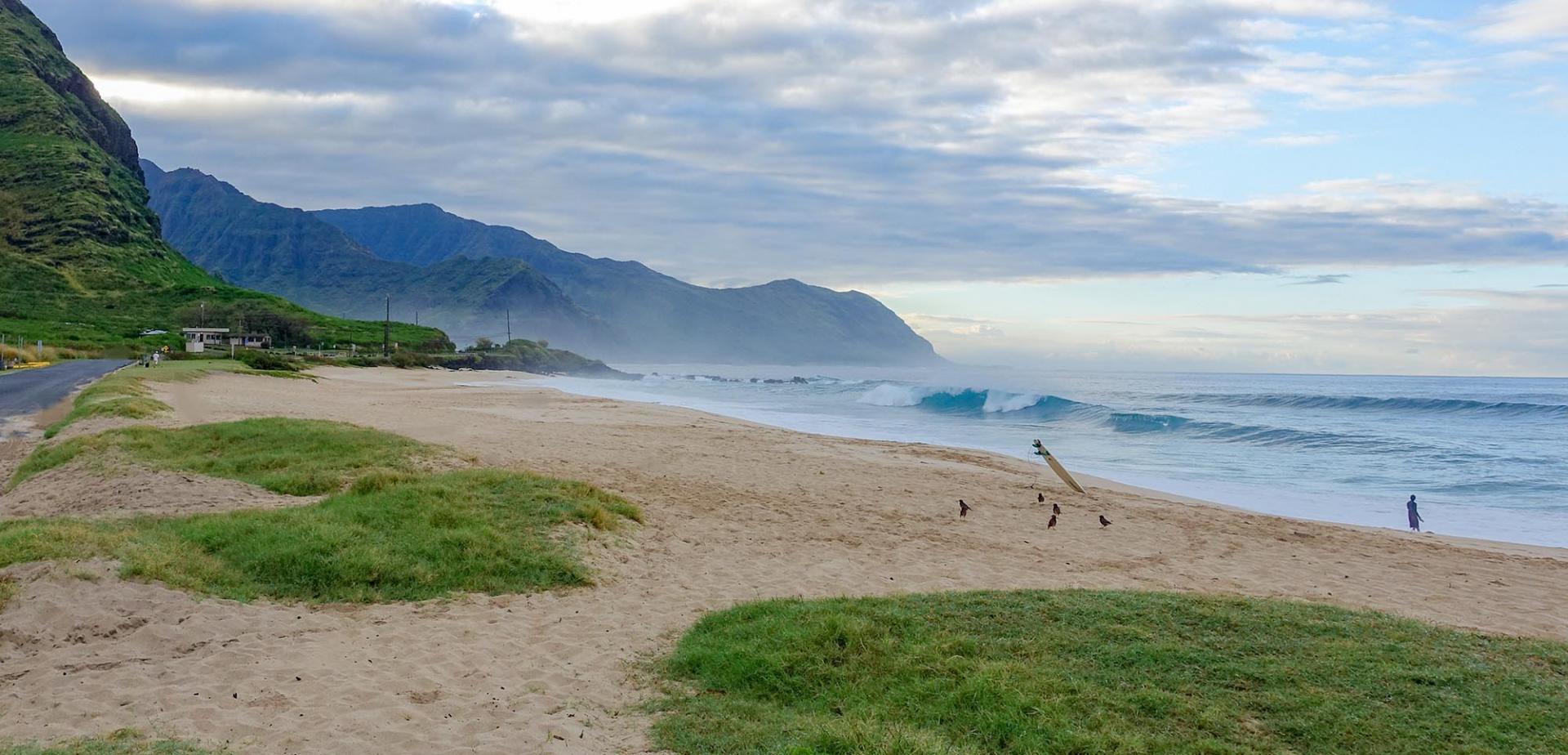 Keawaʻula Beach (Yokohama Beach)
Where: Leeward Coast,
Oʻahu
Activities: Swimming, surfing, hiking
Amenities: Parking, lifeguard
Popularly known as Yokohama,
Keawaʻula
is the last sandy stretch on the west shore. Its curvy beach and turquoise waters are a great spot to sunbathe and watch surfers and dolphins. If you're an avid hiker, nearby
Kaʻena
Point offers a trail with rewarding ocean views.
Please note:

Hawaiʻi

's ocean and beach conditions are as unique as the islands themselves. Visit HIOCEANSAFETY.COM which constantly monitors the surf, wind, and reports from public safety officials that directly affect the conditions for safety of Hawaiian beaches. Use the hazard signs on HIOCEANSAFETY.COM as well to quickly assess conditions and help you find the appropriate beach for your visit.