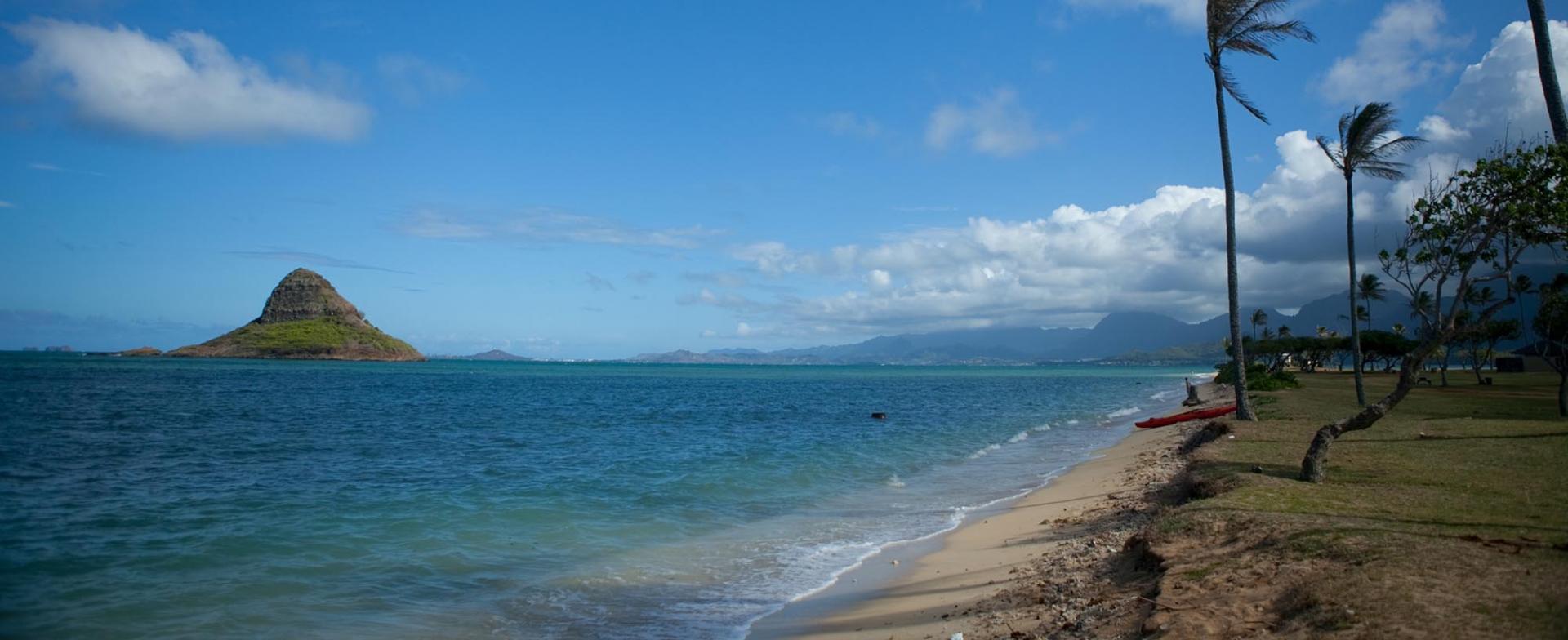 Where: Windward Coast,
Oʻahu
Activities: Swimming, kayaking, fishing
Amenities: Lifeguard, picnic tables, BBQ, restrooms, showers, phones
This is the perfect site to enjoy a relaxing day at the beach. The water is calm and warm and the location beautiful. There's a reason you've seen
Kuaola
in many movies. Experience majestic mountains on one side and the tranquil Pacific on the other. For 4,000 acres of fun activities, visit
Kuaola
Private Nature Reserve for a variety of tours of exploration and adventure. An extremely popular tour offered includes exploring the sets of famous film and TV locations such as
Jurassic World
,
Jurassic Park
,
50 First Dates
,
Lost
and
Hawaiʻi

Five-O
.
Please note:

Hawaiʻi

's ocean and beach conditions are as unique as the islands themselves. Visit HIOCEANSAFETY.COM which constantly monitors the surf, wind, and reports from public safety officials that directly affect the conditions for safety of Hawaiian beaches. Use the hazard signs on HIOCEANSAFETY.COM as well to quickly assess conditions and help you find the appropriate beach for your visit.