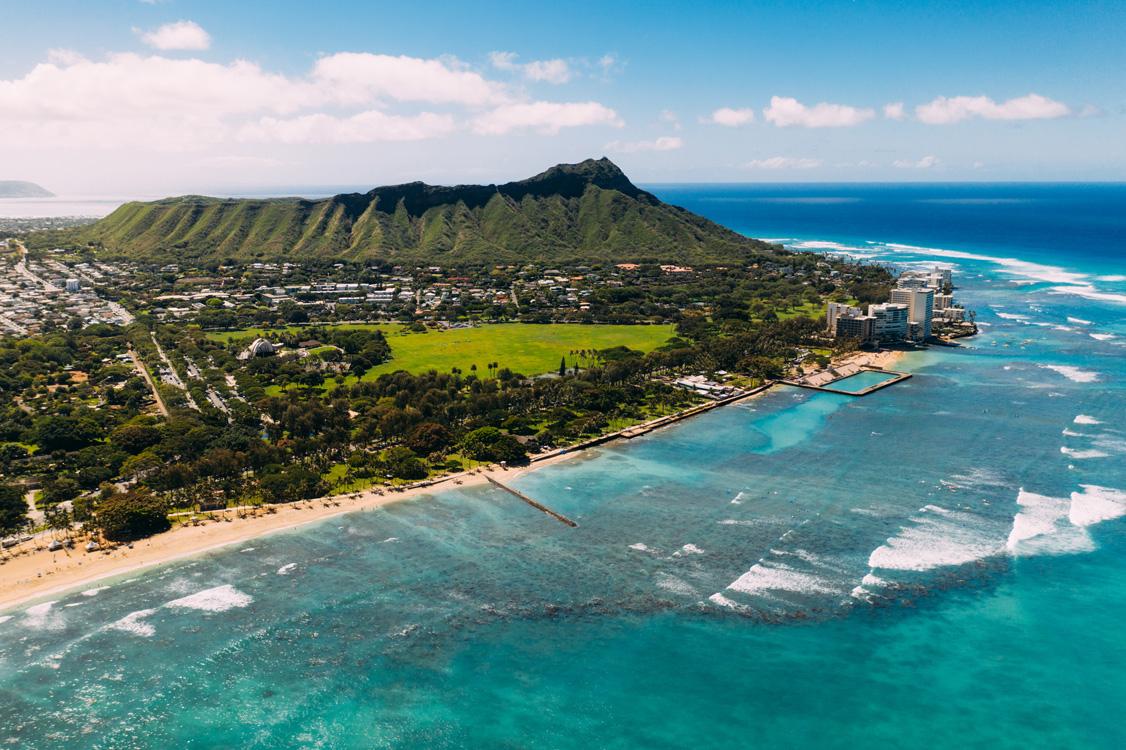 It is said that this dynamic island of endless possibilities is where traditions meets the contemporary and culture meets creativity. And sure enough, locals continuously work to sustain
Oʻahu
's incredible resources - both urban and rural, cultural and environmental - while hosting
Hawaiʻi
's largest share of visitors and residential populations. Learn our tips to make the most of your
Oʻahu
vacation while respecting our island home and communities, helping to lessen impact on our resources, and letting your experiences run deeper.
Oʻahu Travel Tips: Ocean Safety and Conservation
Oʻahu Travel Tips: Ocean Conservation
The ocean is a big part of life on Oʻahu. But as much as we love to frolic in the water and on the beach, first we make sure we're protecting our beautiful marine organisms. Ocean conservationist Ocean Ramsey has some tips that'll show you how to enjoy a beach day like a local.
Oʻahu Travel Tips: Ocean Safety
If anyone knows about ocean safety, it's world champion surfer Duane Desoto. A local boy through and through, he's got some tips to help you enjoy Oʻahu's many beautiful beaches while also keeping safety top of mind.
"Being immersed in Oʻahu's natural beauty is a once-in-a-lifetime experience - but it's not worth giving your life. It is extremely dangerous to dive from rocks into bodies of water; please refrain from jumping off rocks, such as at Waimea Bay, even if you see others doing it."
"North Shore waves change dramatically from calm in summer to massive in winter. While they are incredible to witness, winter waves are dangerous, so please heed all caution signs, maintain a safe distance and only swim in areas where there is a lifeguard. "
More
"Though it's popular and often crowded with boogie boarders and body surfers, Sandy Beach has extremely dangerous shorebreaks that have caused severe injuries. Please do not attempt to enter or ride the shorebreaks if you are unfamiliar with the area."
More
Oʻahu Travel Tips: Land Safety and Conservation
Because of the tremendous danger involved, it is illegal to hike on unmaintained trails, such as Stairway to Heaven. Even though you may see them featured on websites, you should avoid illegal hikes for your own safety.
911
9-1-1 — Serious medical problem, fire, life-threatening situation or crime in progress. Be aware of your location.
9-1-1 (text) — Only text 9-1-1 if you are unable to make a voice call.

Non-Emergency
(808) 529-3111 - Non-emergency, non-life-threatening. Honolulu Police Department



Crimestoppers
808-955-8300 —

Oʻahu

Crime Stoppers – to provide anonymous tips.

Visitor Services
Visitor Services (808) 926-8274 - Visitor Aloha Society of

Hawaiʻi

- provides support services to visitors in need. Call for initial assistance until family and friends at home can be contacted.