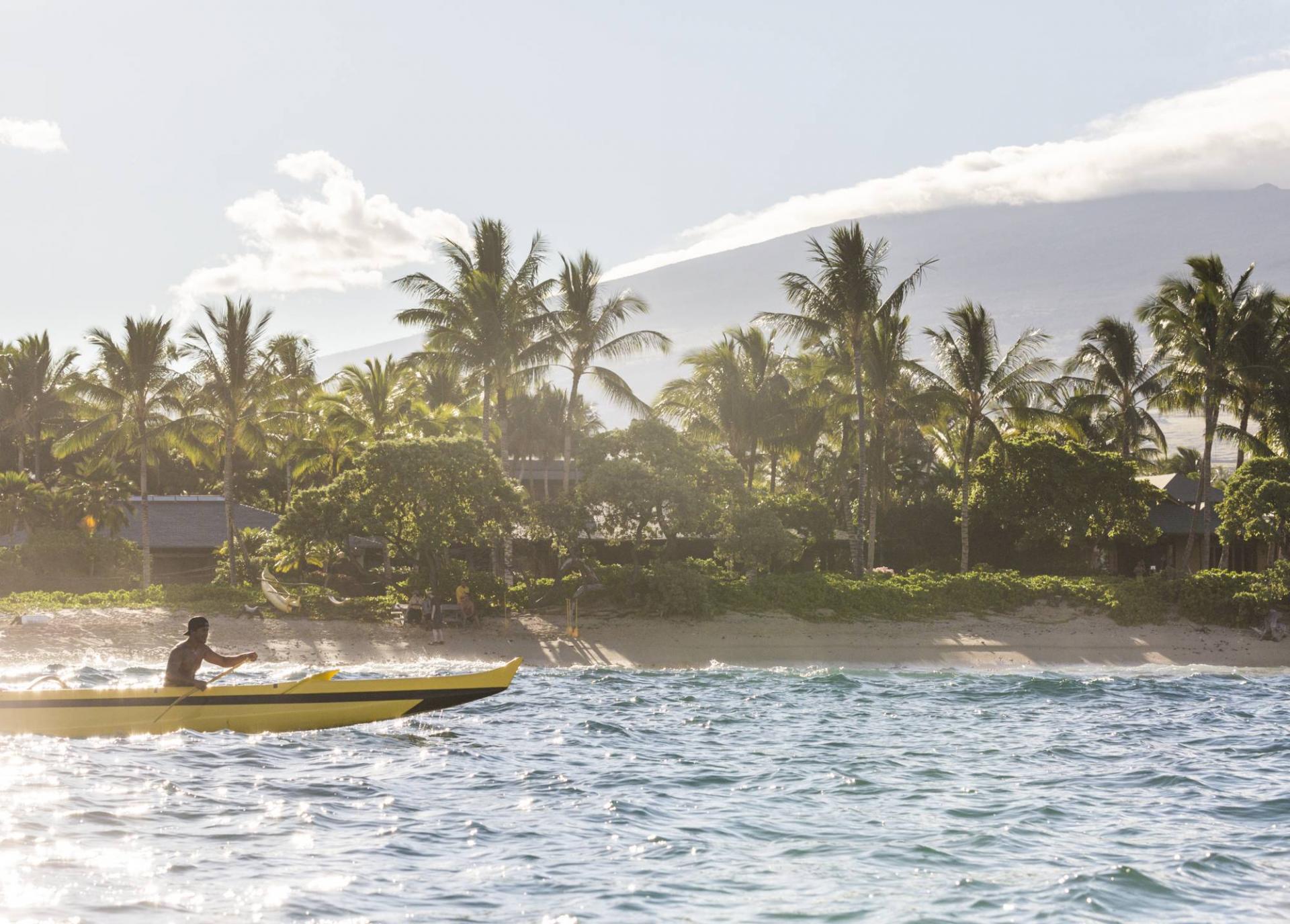 Six Islands. Infinite Experiences.
Once you're in Hawaiʻi, it's simple and fast to get to and explore the other Hawaiian Islands. Multiple carriers (including Hawaiian Airlines and Mokulele Airlines) offer short flights between islands; in some cases, you may need to connect through Oʻahu to reach neighbor islands. When traveling interisland, it is recommended that you arrive at least 90 minutes prior to your flight.

Flight times from Daniel K. Inouye (Honolulu) International Airport (HNL), Oʻahu to:
Līhuʻe Airport (LIH), Kauaʻi: 30 minutes
Kahului Airport (OGG), Maui: 30 minutes
Kapalua-West Maui Airport (JHM), Maui: 30 minutes
Molokaʻi Airport (MKK), Molokaʻi: 20 minutes
Lānaʻi Airport (LNY), Lānaʻi: 25 minutes
Hilo International Airport (ITO), island of Hawaiʻi: 50 minutes
Ellison Onizuka Kona International Airport at Keāhole (KOA), island of Hawaiʻi: 45 minutes

The airports on the islands of Molokaʻi and Lānaʻi are limited to commuter airlines, as are the two smaller airports on Maui: Kapalua Airport and Hāna Airport. In addition, there is daily ferry service from Lāhainā Harbor on Maui to Mānele Bay on Lānaʻi.
Explore The Hawaiian Islands
Want to get the lay of the land? Explore maps and geographical features of The Hawaiian Islands here.
More