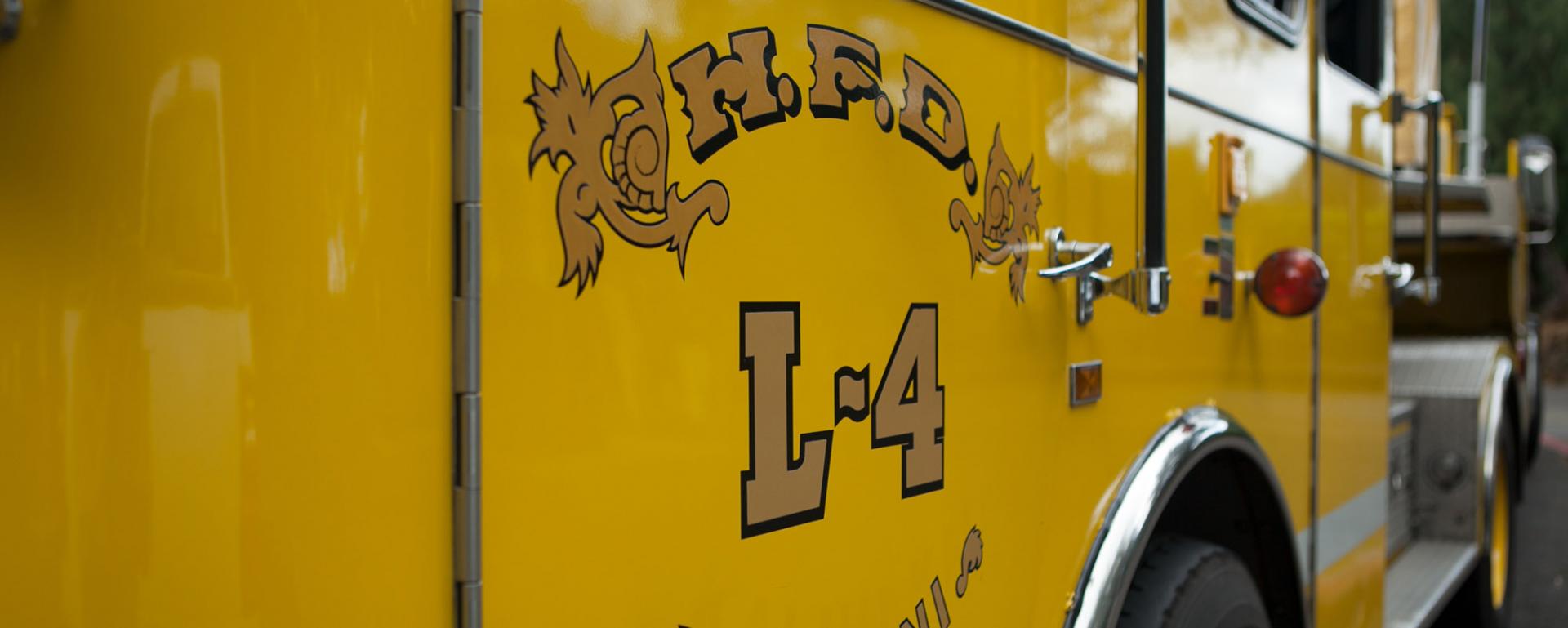 Hawaiʻi

Emergency Management Agency
Hawaiʻi's state Hawaiʻi Emergency Management Agency has developed a warning system to alert the public in the case of an emergency. If you hear Hawaiʻi Emergency Management Agency sirens (a steady siren tone for three minutes and repeated if necessary), listen to your car radio, turn on the television or ask hotel personnel for emergency instructions. Please note that Hawaiʻi Emergency Management Agency sirens are routinely tested at 11:45 am on the first working day of each month.

Emergency Broadcast Stations: Designated radio stations will broadcast important information if an emergency occurs, such as flash floods and other events.

Island of Hawaiʻi:
670 AM KPUA (Hilo)
850 AM KHLO (Hilo)
94.7 FM KWXX (Hilo)
97.9 FM KKBG (Hilo)
106.1 FM KLEO (Kona)
Kauaʻi:
Maui:
Oʻahu:
590 AM and 92.3 FM KSSK
96.3 FM KRTR

Foreign-Language Radio Stations that Broadcast Emergency-Related Information:
1210 AM KZOO (Japanese)
1270 AM KNDI (Samoan, Marshallese, Visayan, Tagalog, Cantonese)
1540 AM KREA (Korean)

Watches and Warnings
Be prepared for weather emergencies by understanding the levels of alerts issued by public safety authorities.
| | |
| --- | --- |
| Outlook: | An outlook is issued when a hazardous weather or hydrologic event is possible in the next week. Outlooks are intended to raise awareness of the potential for significant weather that could lead to situations that may threaten life or property. |
| Advisory: | An advisory is issued when a hazardous weather or hydrologic event is occurring, imminent, or likely. Advisories are for less serious conditions than warnings; they cause significant inconvenience and, if caution is not exercised, could lead to situations that may threaten life or property. |
| Watch: | A watch is issued when the risk of a hazardous weather or hydrologic event has increased significantly, but its occurrence, location or timing is still uncertain. A watch means that hazardous weather is possible, and you should have a plan of action in case a storm threatens, and listen for further information and possible warnings, especially when planning travel or outdoor activities. |
| Warning: | A warning is issued when a hazardous weather or hydrologic event is occurring, imminent, or likely. A warning means weather conditions pose a threat to life or property. If you are in the path of the storm, you need to take protective action. |
NOTE: In addition to information from state and county Civil Defense agencies and other emergency responders, visitors staying at hotel properties will be provided with information on what to do during various crisis situations. Emergency procedures for your hotel can typically be found in the back of the information compendium in your guest room.
Emergency Shelters
In the case of a severe emergency, such as a hurricane, the Civil Defense warnings on the radio and television stations may advise you to evacuate further inland, to higher ground or to an emergency shelter. These shelters are located primarily at schools and parks. It's important to note that shelters do not stock supplies, so if possible, bring food, water, clothing, blankets, medicines and other necessities.
For more on emergency preparedness, shelters and warnings, visit the
Hawaiʻi.gov/hiema/" style="box-sizing: border-box; background-color: rgb(237, 237, 237); color: rgb(51, 51, 51); text-decoration-line: none; transition: all 0.3s ease 0s; font-variant-numeric: normal; font-variant-east-asian: normal; font-weight: 600; font-stretch: normal; font-size: 16px; line-height: 20px; font-family: "Gill Sans", sans-serif; text-transform: uppercase; border-bottom: 1px dashed currentcolor;" target="_blank">

HAWAI'I

EMERGENCY MANAGEMENT AGENCY WEBSITE
.
Minor seismic activity is a common if infrequent occurrence and it often passes with little impact or notice. To be prepared in the much rarer event of a large earthquake, please visit www.shakeout.org/hawaii/dropcoverholdon/ for detailed information about what to do.