6 Ways to Make your Next Trip to Hawaiʻi More Rewarding
The thought of travelling again, to an island paradise, is high on everyone's list. Rewarding ourselves, for the personal achievements that we've endured these past 18 months, is reason enough to travel again.

Covid-19 has been remarkable in a lot of ways and thought provoking in others. Understanding how to travel thoughtfully and mindfully is a must for most traveler. How can you give back to communities, and still enrich your life while helping change someone else's? We can help you take this into consideration when planning your next trip to Hawaiʻi.

Travel is not only about lying on a beach and reading a book, or hiking a mountain range for the best views, but to build relationships with locals and their communities. If you have been to Hawaiʻi before, you will have formed some very special memorable relationships with not only people, but with the land - the islands, and this grows stronger with every visit.

Go Hawaiʻi has an amazing initiative, mālama (to give back), where you can start your research on how to make a difference. This article highlights some extraordinary experiences that have been uncovered in the hope that you can start to reward yourself and others on your next trip to Hawaiʻi.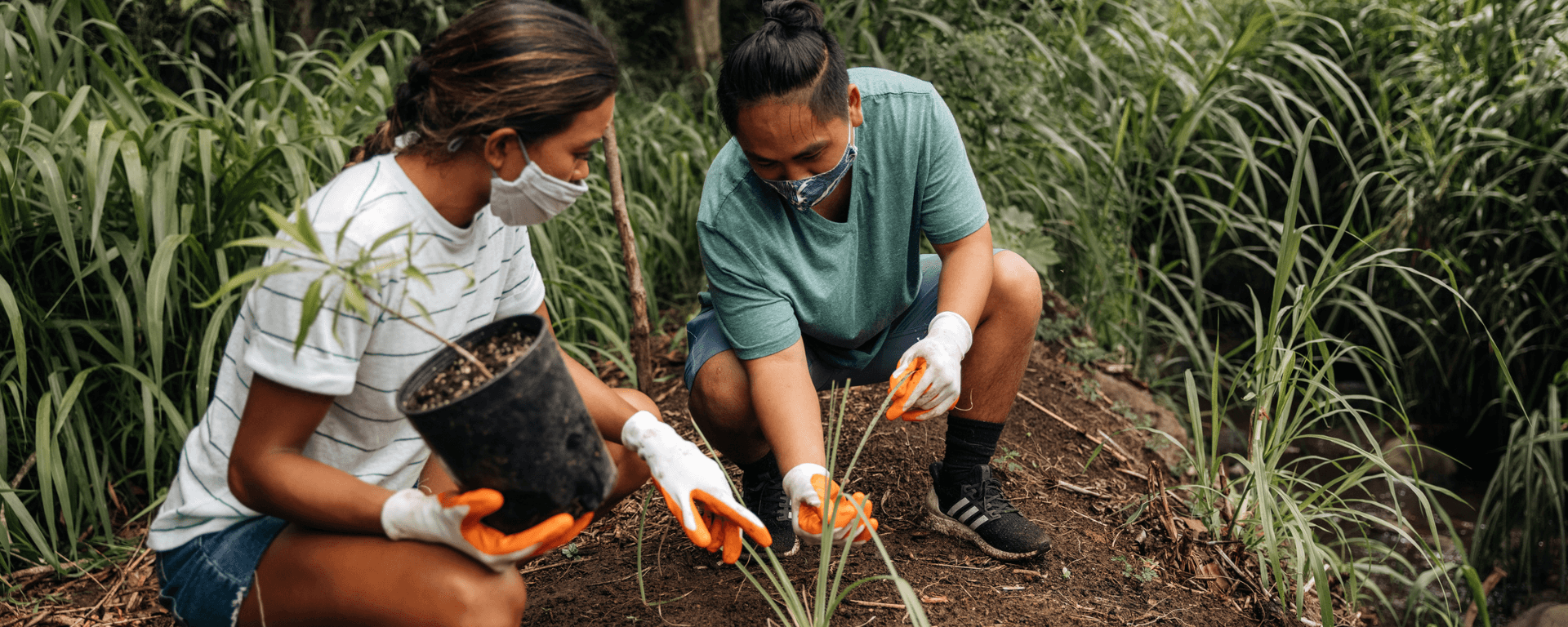 ONE
Pets are a big part of many families, and when you go on holiday, you have to leave your best friend behind, either with family, friends or a well vetted kennel or cattery (we don't leave our fur-babies with just anyone!). If you are staying on Kauaʻi, why not go on a field trip with a shelter dog for the day. Not only will you have a four-legged companion, to get your 'dog fix', but you'll be giving a dog a break from a shelter, until they find their forever home.

Dogs are carefully matched with their field trip buddies and the Humane Society site offers great suggestions on where to go and what to do for the day with your buddy. A small donation of $40 is required to help maintain the programme.

TWO
Our love of plants and nature is nearly as strong these days, as our love of animals. The National Botanical Gardens, at McBryde on Kauaʻi will help fertilize your soul whilst on holiday. Activities to show off your green thumb could include re-potting plants or weeding and help fertilise the nursery.
The nursery's mission is to germinate seeds for plants that assist in the restoration and growth of the gardens of Kauaʻi. So, if you are looking for a day of respite from the sun, and want to get your hands dirty, then surely this experience will ground you with place, more than anything.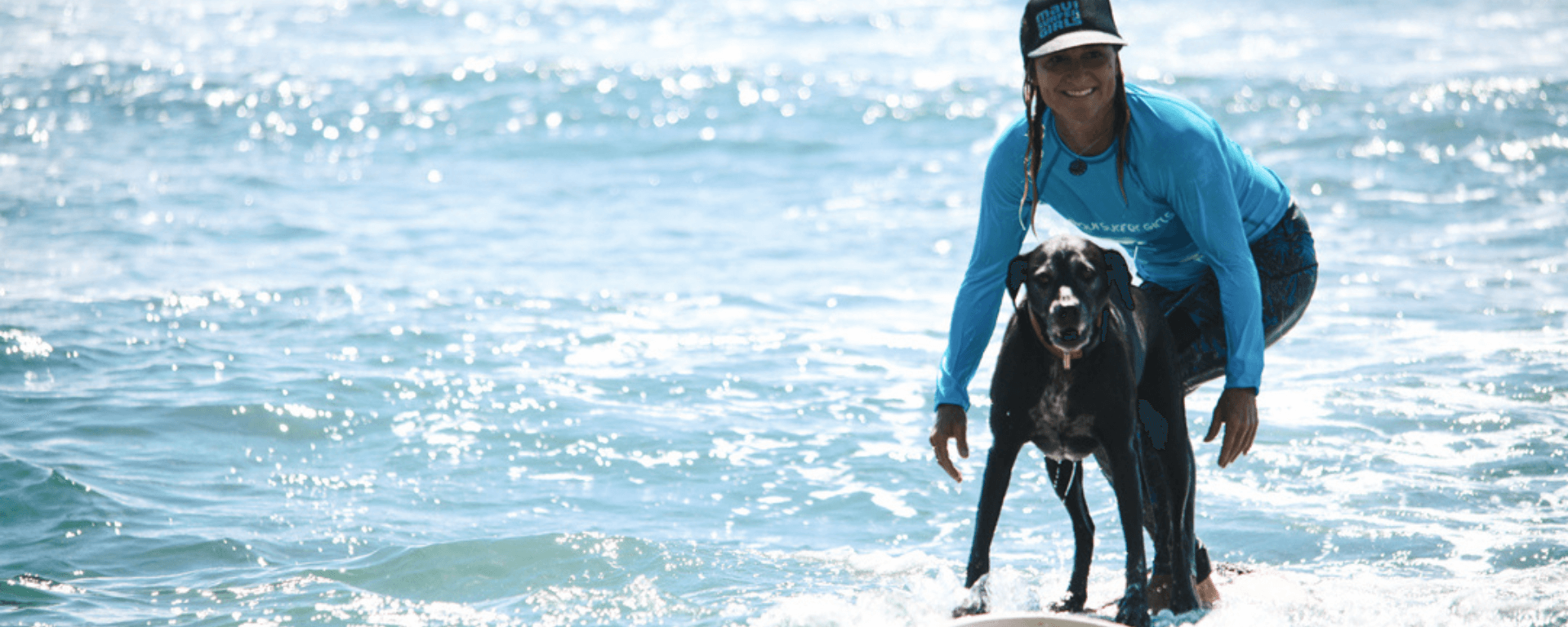 THREE
Imagine doing a yoga session at Ala Moana Beach Park, just steps away from Waikīkī, while enjoying a beautiful sunset, stretching out your tired muscles. And, while you are immersing yourself in this experience, you could be helping countless others. How, you ask?
Grab your towel, a can or two of food from your closest ABC Store, remember to pre-book your session on line at Travel 2 Change, and enjoy your session whole heartedly, knowing you have made a small difference and helped Hawaiʻi's food bank and support an Island family.
FOUR
If hiking is your thing, then climbing to the top of the world's largest mountain (which is measured from the ocean floor!), will be on your list of things to do and you will know all about Mauna Kea.

The Hawaiian Reforestation Program gives you the opportunity to help replant the mountain's higher elevations with their native Sandalwood trees ('Iliahi). Two hundred years ago the mountains were harvested of these trees and since 2010, a 45-mile (72.5 km) fence has been erected to protect the lush high country from hoofed animals. So, join the Sandalwood Man (yes, an actual man) on the hike of a lifetime to help replant these native trees.
FIVE
What is the world's rarest goose you ask? (Just helping you out for your next game of Trivial Pursuit…) The Nēnē. Fun fact, the Nēnē is the state bird of Hawaiʻi and the only wild goose found within the neighbor Islands. Largely endangered now, the adopt a Nēnē program is helping re-introduce the birds to Maui where they were once nearly extinct.
SIX
If you love taking photos and sharing your holiday adventures on social media, or perhaps video is your thing, how about turning your passion into creating content for the Pacific Whale Foundation? Sign up to join the team before you leave home to find out how you can help make compelling content, so you can maximise your captures from day one.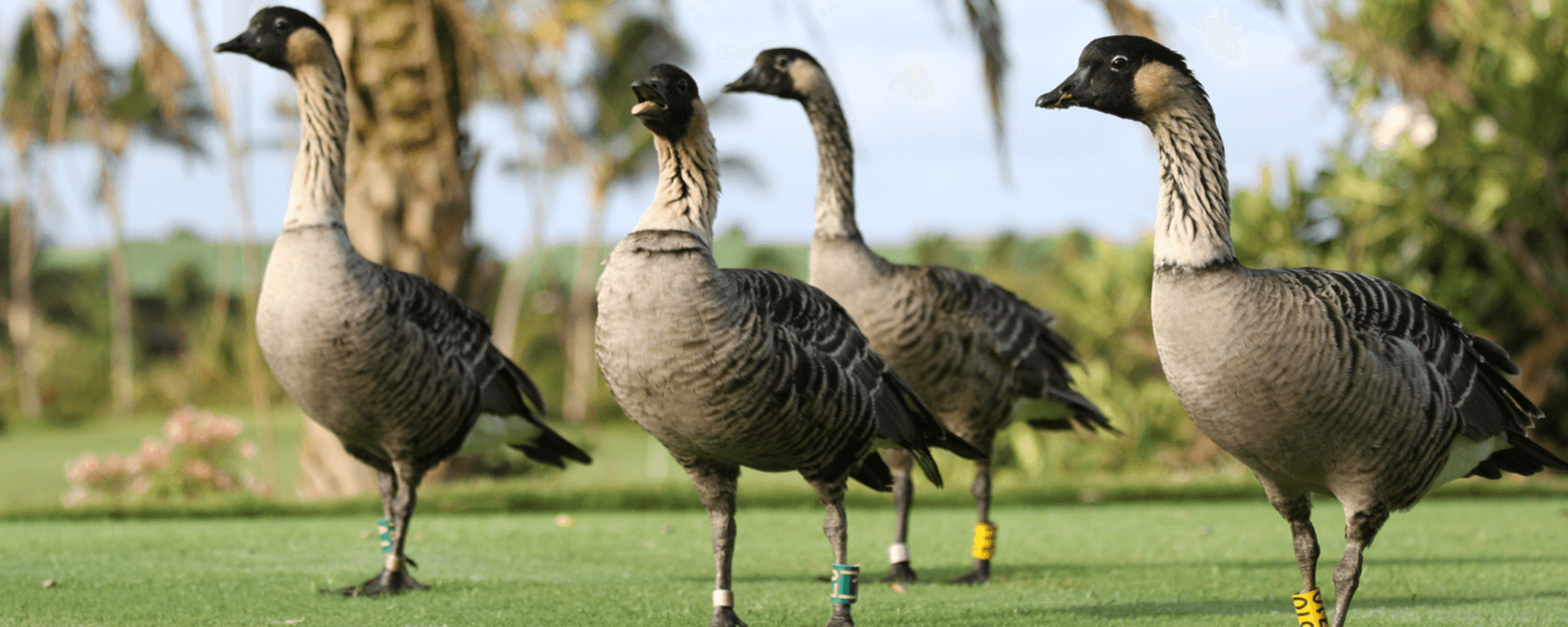 With so many more amazing voluntourism opportunities to get involved in, there really is something for everyone. Check with your hotel or accommodation provider, as there are many that have partnered with specific programmes, where just for booking one of their packages, you may earn a complimentary stay!
If you want to travel this way, where you are fully immersed in place, helping to protect the land and where you meet other extraordinary people, who are making change for good, then how will you mālama on your next adventure?
Rhonda Norman from Extraordinary Experiences has travelled extensively over many years where she brings corporate incentive reward groups to Hawaiʻi.