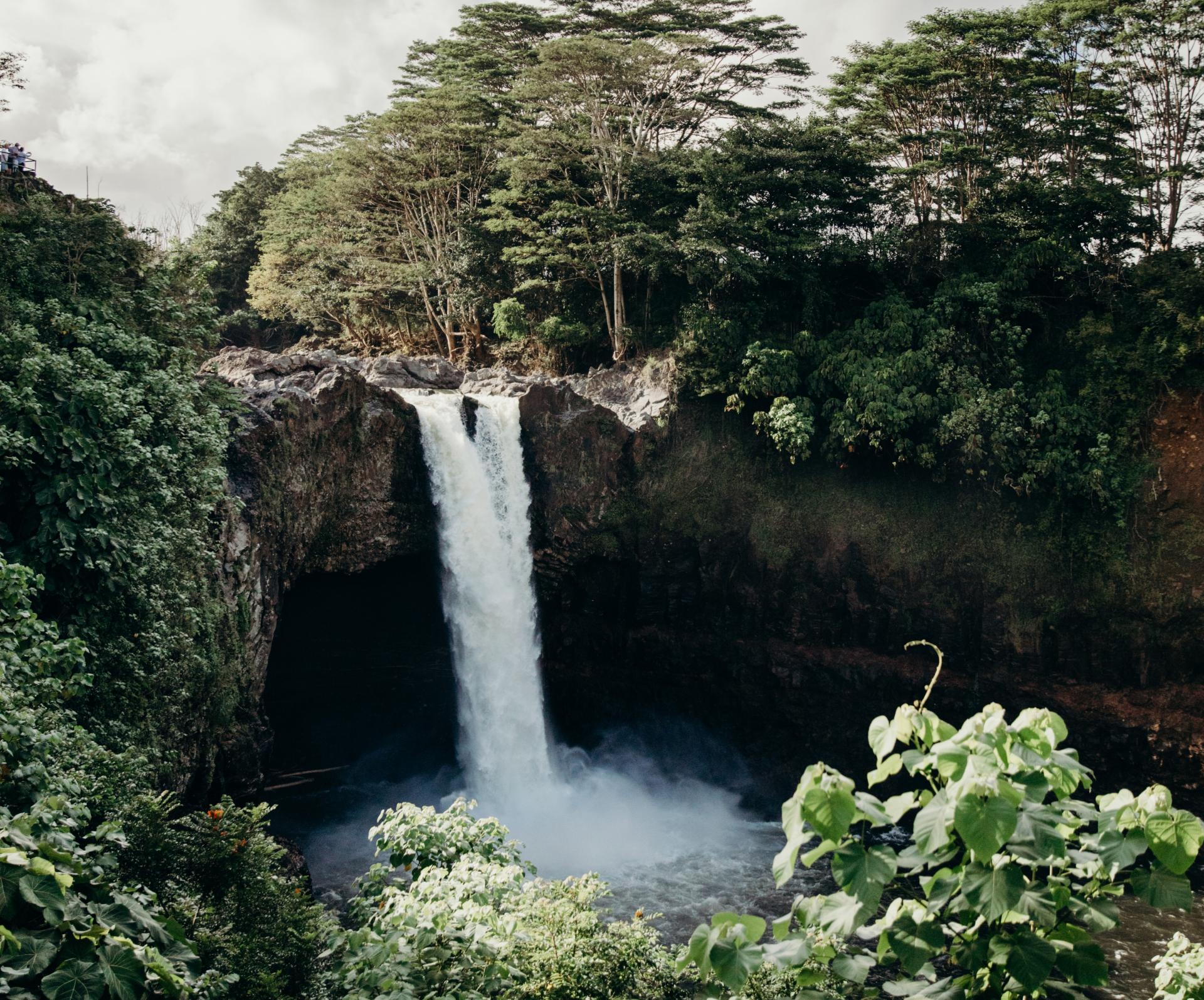 What: Home to
Waiānuenue
(Rainbow Falls) and Boiling Pots
Where: West of Downtown Hilo on
Waiānuenue
Avenue
If you're looking for a waterfall near Downtown Hilo, take a short drive west on
Waiānuenue
Avenue to Wailuku River State Park. Here you'll discover an easily accessible 80-foot waterfall. Known as
Waiānuenue
or "rainbow water," Rainbow Falls was so named because on sunny mornings around 10 a.m, rainbows can be seen in the mist thrown up by the waterfall.
Travel further upland along the Wailuku River and you'll find
Peʻepeʻe
Falls (pronounced PAY-ay, PAY-ay), which feeds the famous pools known as Boiling Pots. These terraced pools bubble as if they were boiling, connected by a series of cascading water flows alongside hexagonal columns formed by the slow cooling of basalt lava. As beautiful as
Waiānuenue
(Rainbow Falls) and Boiling Pots are, note that there are no lifeguards on duty and neither area is safe for swimming. Instead, take a moment and simply enjoy the natural beauty found in Wailuku River State Park.