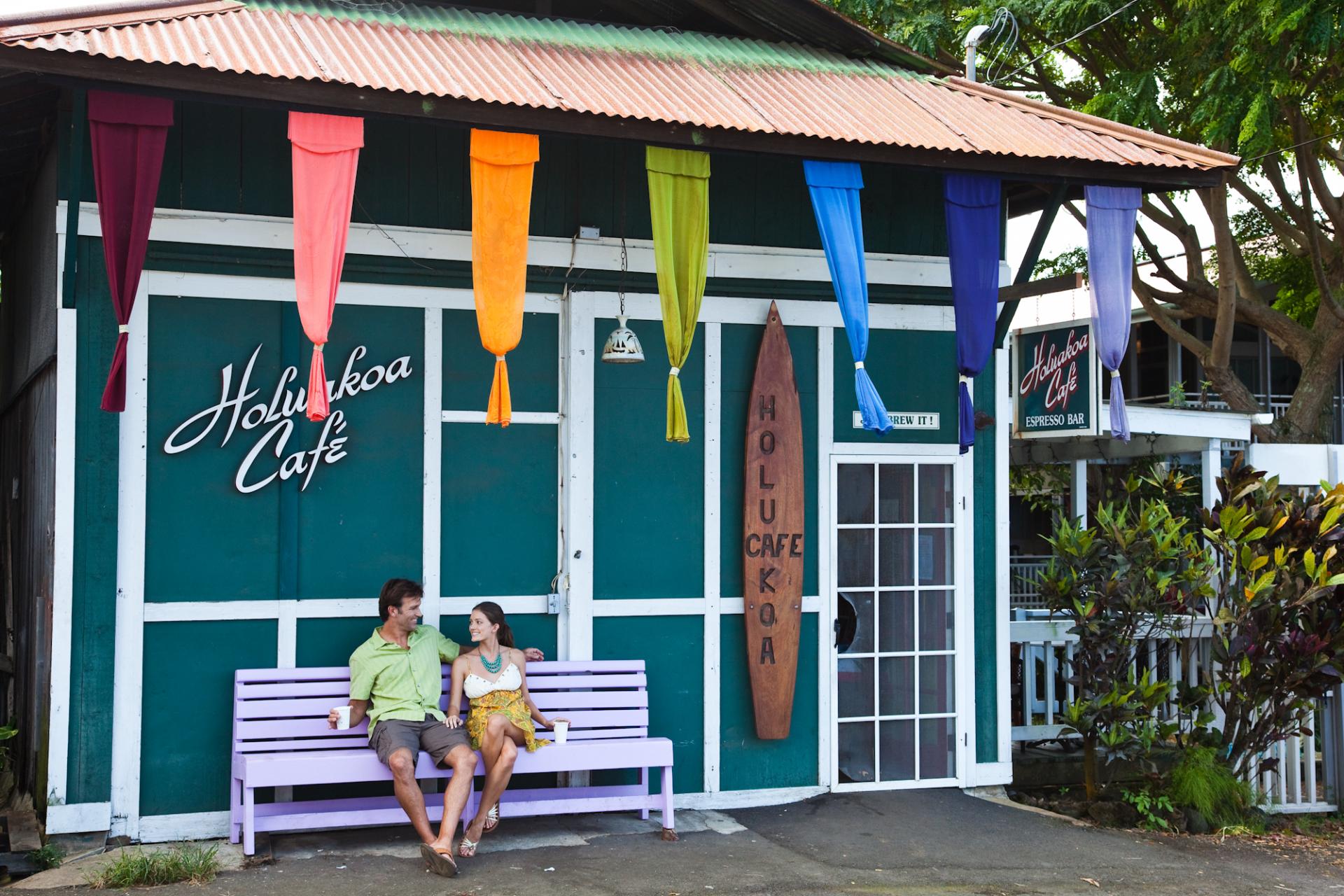 Art enclave in the heart of Kona coffee country on the slopes above Historic Kailua Village (Kailua-Kona) and Keauhou
Java is the juice that powers Holualoa, the little village and art enclave in the heart of Kona coffee country. This is a great place to taste the rich flavors of 100% pure Kona coffee, a rare commodity exclusively grown in north and south Kona.
The high elevation, constant cloud coverage, and rich volcanic soil in the upland slopes of Kona, Holualoa and Kealakekua create an ideal environment for harvesting the unique Kona coffee bean. There are roughly 600 coffee farms in the Kona area and many offer tours to the public. Visit Holualoa's thriving coffee orchards and learn about the meticulous harvesting process. Then explore the coffee mill and see how the beans are processed. As you finish your tour, sip a freshly brewed cup for yourself and experience the rich aroma and flavor that makes 100% Kona coffee so highly valued.
Holualoa is tucked amid the upland farms on the slopes of dormant Hualalai Volcano between Kailua-Kona and Keauhou. Visit during the annual Holualoa Village Coffee & Art Stroll in November, when you can taste exotic Kona coffee blends while you shop for handcrafted goods and meet local farmers and artists. Then make room in your suitcase to take home a bag of Holualoa's best beans for your trip home.