The island of Hawaii is home to many immersive museums that feature art and artifacts of the island's rich history. In Hilo, the Lyman Mission House and Museum features exhibits and collections from the 1800s, while the East Hawaii Cultural Center is an artistic gathering place for artists, performers and entertainers.

Visit the Discovery Center for Hawaii's Remote Coral Reefs and learn about one of the last wild places on earth, the reefs of the Northwestern Hawaiian Islands. Hilo is also home to the Pacific Tsunami Museum as well as the Imiloa Astronomy Center of Hawaii, which hosts immersive planetarium and interactive exhibits in a new, state-of-the-art facility.

Across the island on the Kona Coast, Puuhonua o Honaunau National Historical Park is a living museum that offers glimpses into life in ancient Hawaii. Just north, on the Kohala Coast, Puukohola Heiau National Historic Site lets you see the oldest heiau (temple) in Hawaii.

Travel back to the days of the Hawaiian monarchy at Hulihee Palace, located right on Alii Drive in the heart of Historic Kailua Village (Kailua-Kona). Once a summer vacation home for Hawaiian royalty built in 1838, today Hulihee Palace is a museum showcasing Victorian artifacts from the era of King Kalakaua and Queen Kapiolani. The Courtyard King Kamehameha's Kona Beach Hotel in Kailua Village also has an extensive collection of Hawaiian cultural artifacts and artwork including paintings by Herb Kane, a renowned illustrator of Polynesian and Hawaiian life.

More Island of Hawaii Culture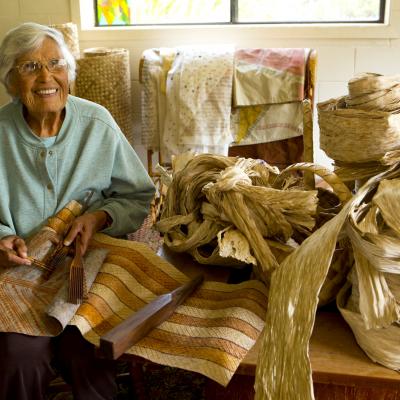 Peruse art galleries, see traditional Hawaiian handicrafts being made and learn about the history of the island of Hawaii through its art.
More
showing 1 - 2 of 2
Lyman Mission House And Museum
Summary
This Smithsonian-affiliated Lyman Museum tells the story of Hawaii's islands and people. Exhibits trace Hawaii's history from its volcanic origins and the flora and fauna that arrived before humans to life in ancient Hawaii and the immigrant groups that helped shape Hawaii's unique culture of today
University of Hawaii - Imiloa Astronomy Center of Hawaii
Summary
The 'Imiloa Astronomy Center of Hawaii offers an immersive Hawaiian journey through time and space, with interactive exhibits, a leading-edge full-dome planetarium, award-winning landscape of native Hawaiian Plants, and a Resaurant with views of Hilo Bay.