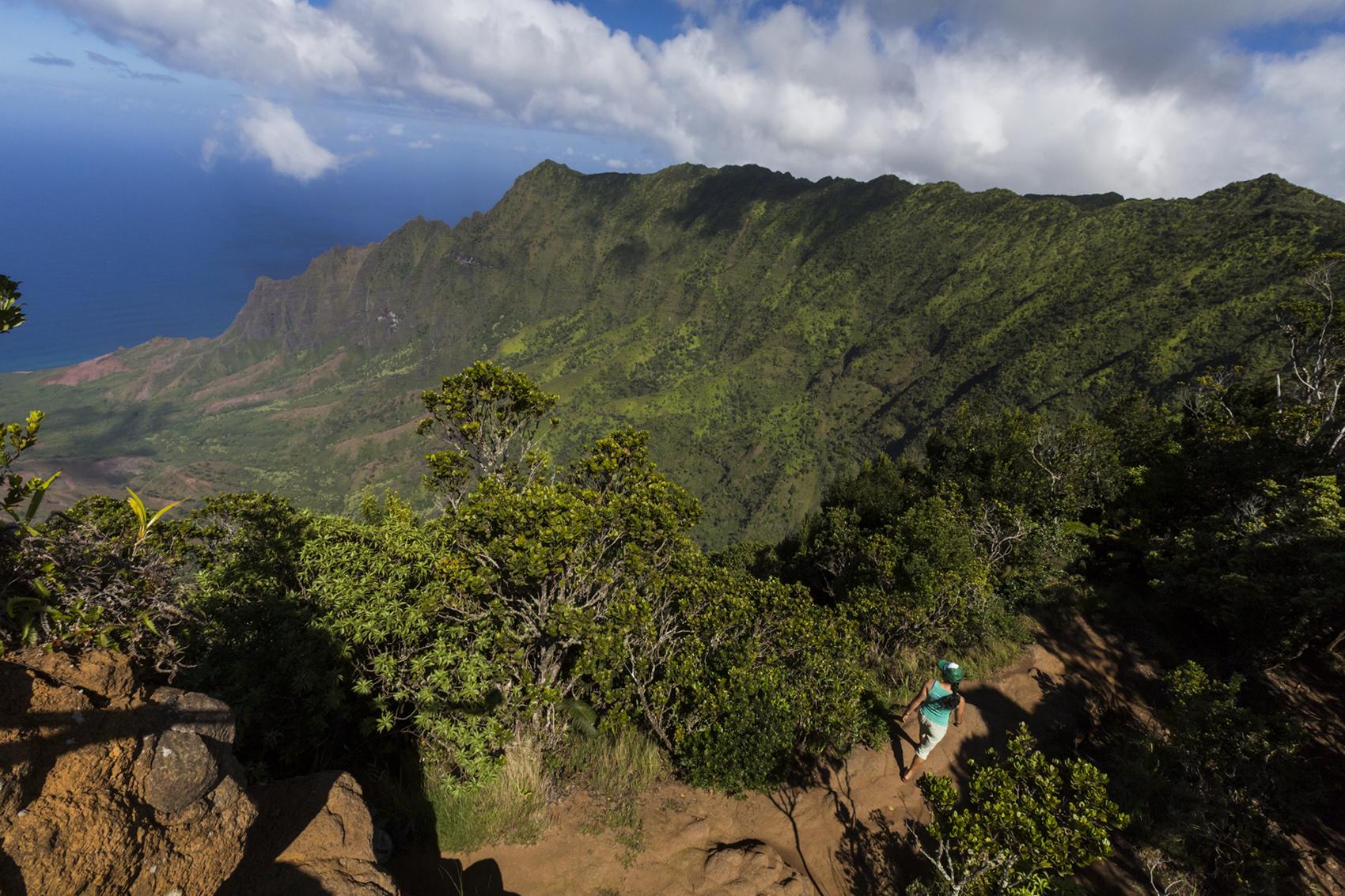 Since 90% of Kauaʻi is inaccessible by road, hiking is a great way to see the island's natural splendor first-hand.

On the West Side, Waimea Canyon and Kōkeʻe State Park offer some of the best hiking trails on the island. Spread over 4,325 acres, Kōkeʻe State Park features trails leading to scenic lookouts (like the Awaʻawapuhi Trail) and hikes for the family (Cliff Canyon and Black Pipe Trail). Visit the Kōkeʻe Natural History Museum to plan your hike and to speak to knowledgeable staff members.

There are numerous trails to explore but the most famous hike on Kauaʻi is the challenging 11-mile Kalalau trail along the Nāpali Coast. Beginning at the end of the road at Kēʻē Beach, most people hike in and stay at least one night before returning. Others limit their hike to the first two miles, which leads to Hanakāpīʻai Beach. Either way, you'll be treated to amazing views of Kauaʻi's North Shore. Permits are required for camping and day hikes past Hanakāpīʻai Valley in the park and may be obtained through the Hawaiʻi State Parks Division.
Featured Hikes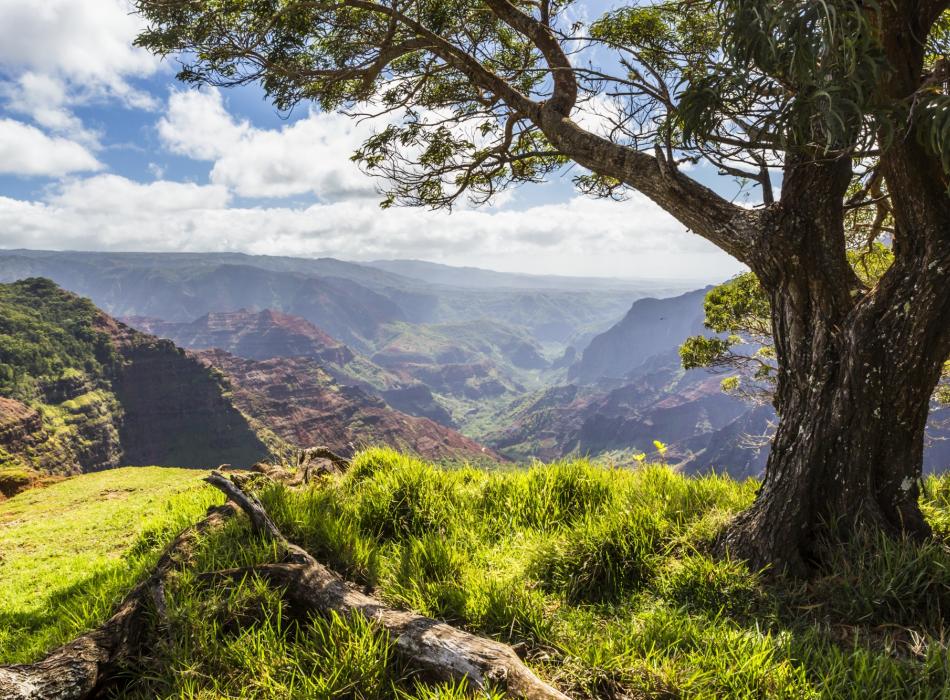 Explore more than 45 miles of pristine hiking trails to discover endemic plants and birds, tropical forests and expansive views of Waimea Canyon and the North Shore.
More
The geographic next-door neighbor to Kōkeʻe State Park, Waimea Canyon earned its nickname of "the Grand Canyon of the Pacific" from its crested buttes, rugged crags and deep gorges.
More
Always hike safely and make sure to take advantage of all safety tips and guidelines. Maps are available through the Department of Land and Natural Resources and the Division of State Parks. When hiking on Kauaʻi, be sure to be prepared with these essentials:
- Good hiking shoes with tread
- Light pants to keep cool or shorts (but beware that you may get scratches from branches)
- Light shirt to keep cool
- Light rain jacket and mosquito repellent (especially if you are going into rainforests or valleys)
- Backpack with enough water, lunch and sunscreen (depending on length and intensity of hike)
- Cell phone
For longer, tougher hikes you may want to also include:
- Work gloves
- Sweater
- First Aid Kit
- Additional water and food
- Flashlight
- Compass
- Map
For safety reasons, DO NOT hike alone if at all possible, but if you must, make sure to tell someone where you are going. DO NOT drink water from freshwater ponds or streams you may encounter during your hike. Avoid entering streams or ponds with open cuts. Stick to the trail and follow trail head markers to avoid getting lost. With a little preparation, your Kauaʻi hike will reap unforgettable rewards.
Learn more about the State of Hawaiʻi Trail and Access Program, Hawaiʻi.gov/trails/#/" target="_blank">Nā Ala Hele.
Hiking and Guides on Kauaʻi
Sorry, there are no results. Please try another search.