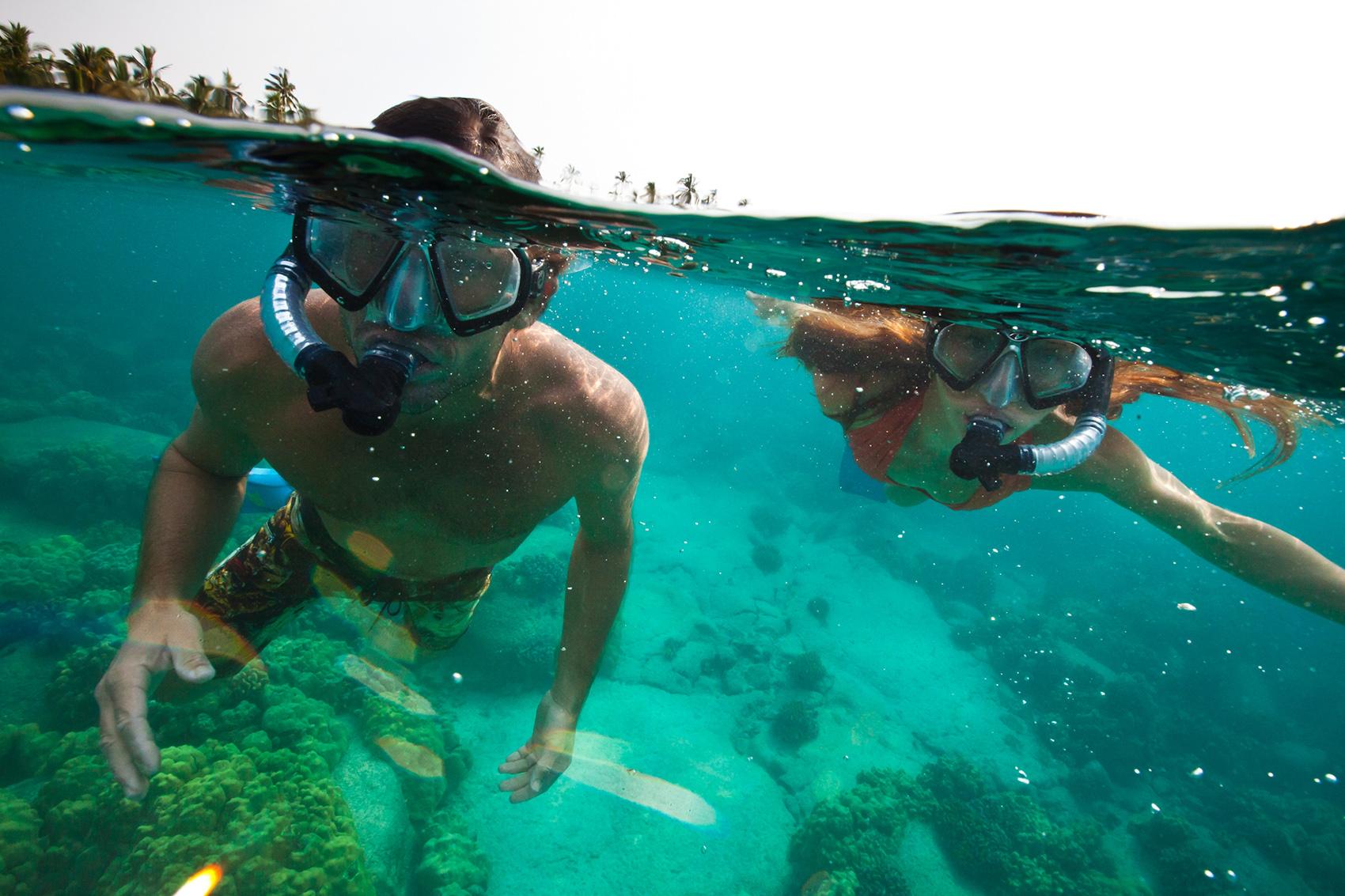 Snorkeling and Scuba on Kauai
As amazing as this island is on land, you'll discover even more incredible sights in the waters of Kauai. While flourishing gardens and rainforests get most of the attention on Kauai, the island offers a wide range of snorkeling and scuba spots to explore under the sea.
On the North Shore, fantastic shoreline snorkeling beaches include the reefs off Kee Beach and Haena Beach Park. Anini Beach offers a lagoon great for beginning snorkelers. Makua, or "Tunnels," Beach in Haena also has a wide reef area that's a treat to the senses.

On the East Side, Lydgate Beach Park offers a protected snorkeling lagoon great for keiki (children) snorkelers.

On the South Shore, Poipu Beach State Park offers protected areas for snorkelers. Be sure to check ocean conditions and currents prior to going out, especially during the big north shore swells of the winter.
Scuba
Kauai also offers a variety of scuba sites for beginners and experienced divers. Dive tours offer plenty of tropical fish, reef creatures, dolphins and honu (Hawaiian Green Sea Turtles) to discover. Experienced divers will generally find more thrilling spots on the east and west shores, including cave exploration and lava tubes.
Those new to scuba should start on the north or south shores (Hanalei, Kee Beach, or Poipu Beach).

You can rent all the necessary gear and equipment on Kauai, as well as get your certification on the island, but bring your medical paperwork with you if you choose to get certified. Also, keep in mind that if you drive to Waimea Canyon or Kokee State Park, or want to take a helicopter excursion, you need to wait 24-hours due to altitude change.
Snorkeling and Scuba Services on Kauai