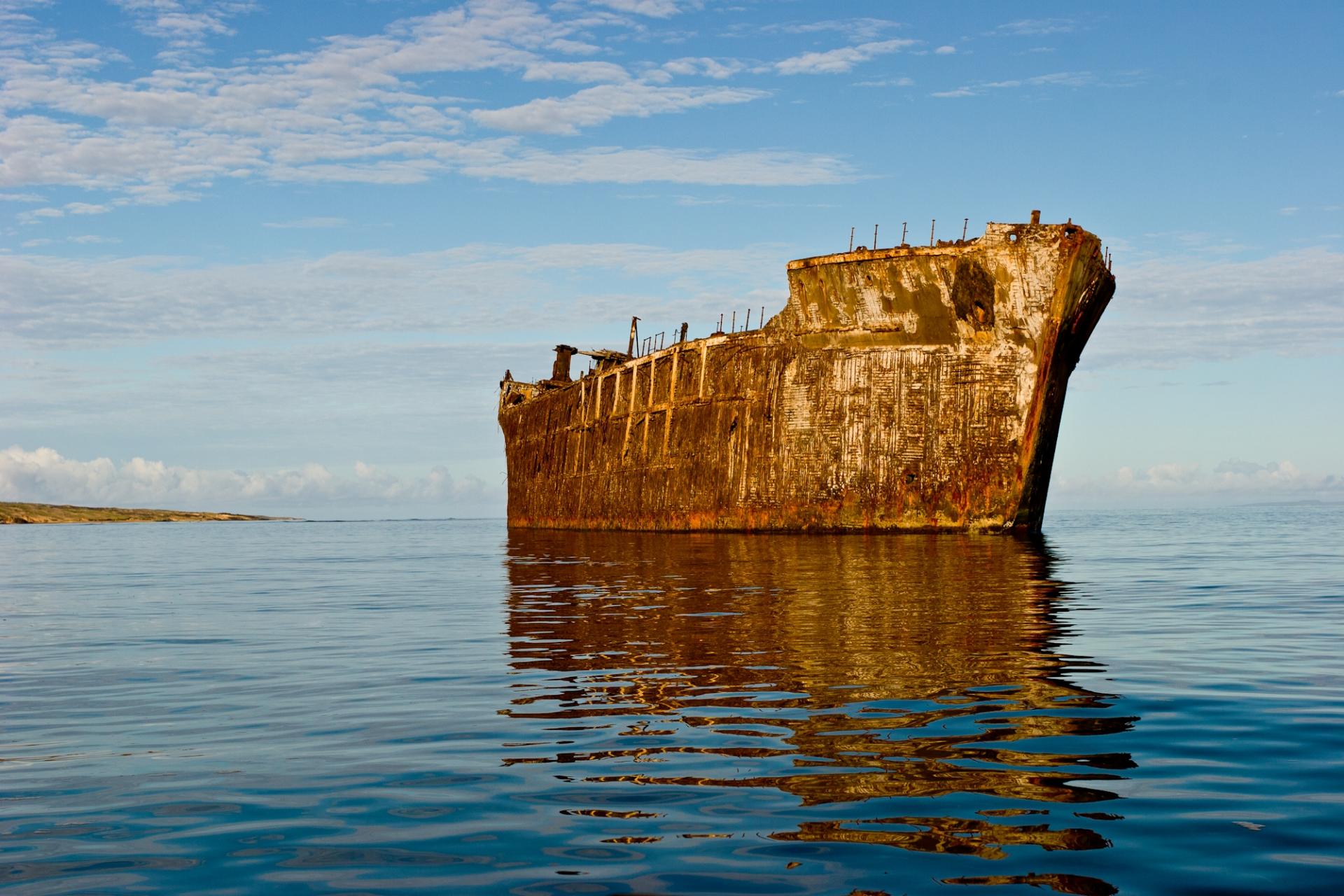 Kaiolohia (Shipwreck Beach)
What: Off-the-beaten-path beach featuring a wrecked ship offshore
Where: Roughly 30 minutes north of
Lānaʻi
City. Roads are unmarked so get clear directions from your concierge.
Four-wheel drive about a half-hour north from
Lānaʻi

City
and you'll discover Kaiolohia, also known as Shipwreck Beach. This windy, 8-mile stretch of beach has wrecked numerous ships along its shallow, rocky channel. In fact, the hull of a ghostly oil tanker from the 1940s is still beached on Kaiolohia Bay's coral reef, its rusted hull giving the beach a surreal sense of wonder.
With excellent views of
Molokaʻi
and
Maui
, this is a great area for beachcombing and exploring, but swimming is not advised. Beyond the beach, about 200 yards up a trail past the Shipwreck Beach sign is an area with petroglyphs called
Pō'aiwa
, marked by reddish-brown boulders.
A four-wheel drive vehicle is required. Visitors should be careful not to get their vehicles stuck in the sand and drive carefully down Keōmoku road to get to this area, as the road is extremely narrow and there may be oncoming vehicles. Once you reach the sand at sea level and the road opens up, roughly 30 minutes from departing the Lānaʻi City, park and walk the rest of the way to the beach. Consult your concierge for details.