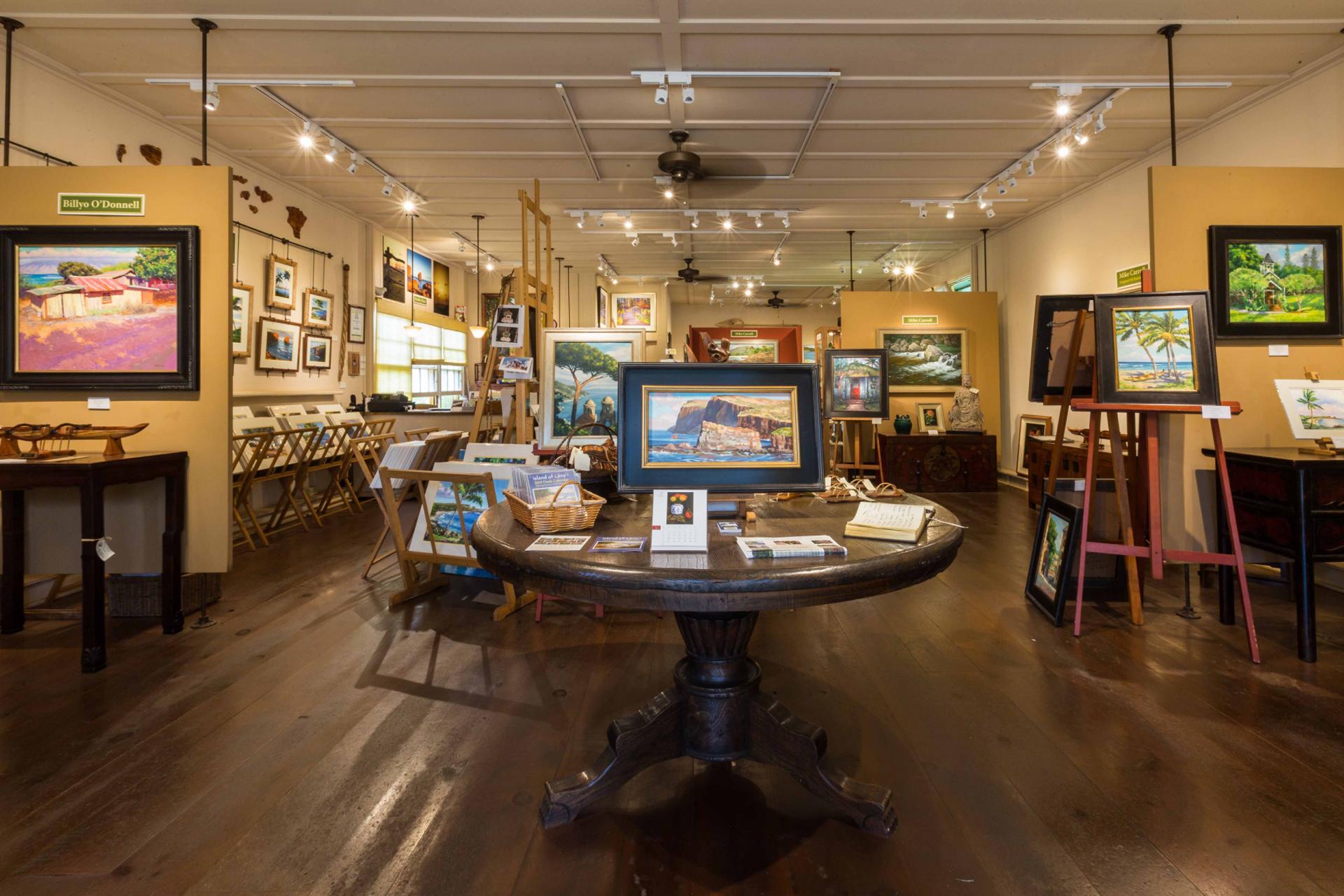 You won't have to fight the mall parking in Lānaʻi. Shopping and strolling in Lānaʻi City is a laid-back experience, where hidden treasures can be found under the shade of Dole Park's towering pine trees. Six blocks long on each side of the park, Lānaʻi City features mom and pop shops including art galleries like the Mike Carroll Gallery and the Lānaʻi Art Center. Shop charming boutiques like the Local Gentry and the Hula Hut. Even the Lānaʻi City Service Station and Rainbow Pharmacy offer an assortment of local goodies and gifts.
showing 1 - 2 of 2
Mike Carroll Gallery
443 Seventh Street
#630645
Summary or Description (Profiles)
Lana'i artist Mike Carroll and his wife, Kathy, transformed a vintage building into a gallery that has [...]
Pine Isle Market, Ltd.
Summary or Description (Profiles)
A one stop shopping experience for all your basic needs. Serving Lanai City since 1951.