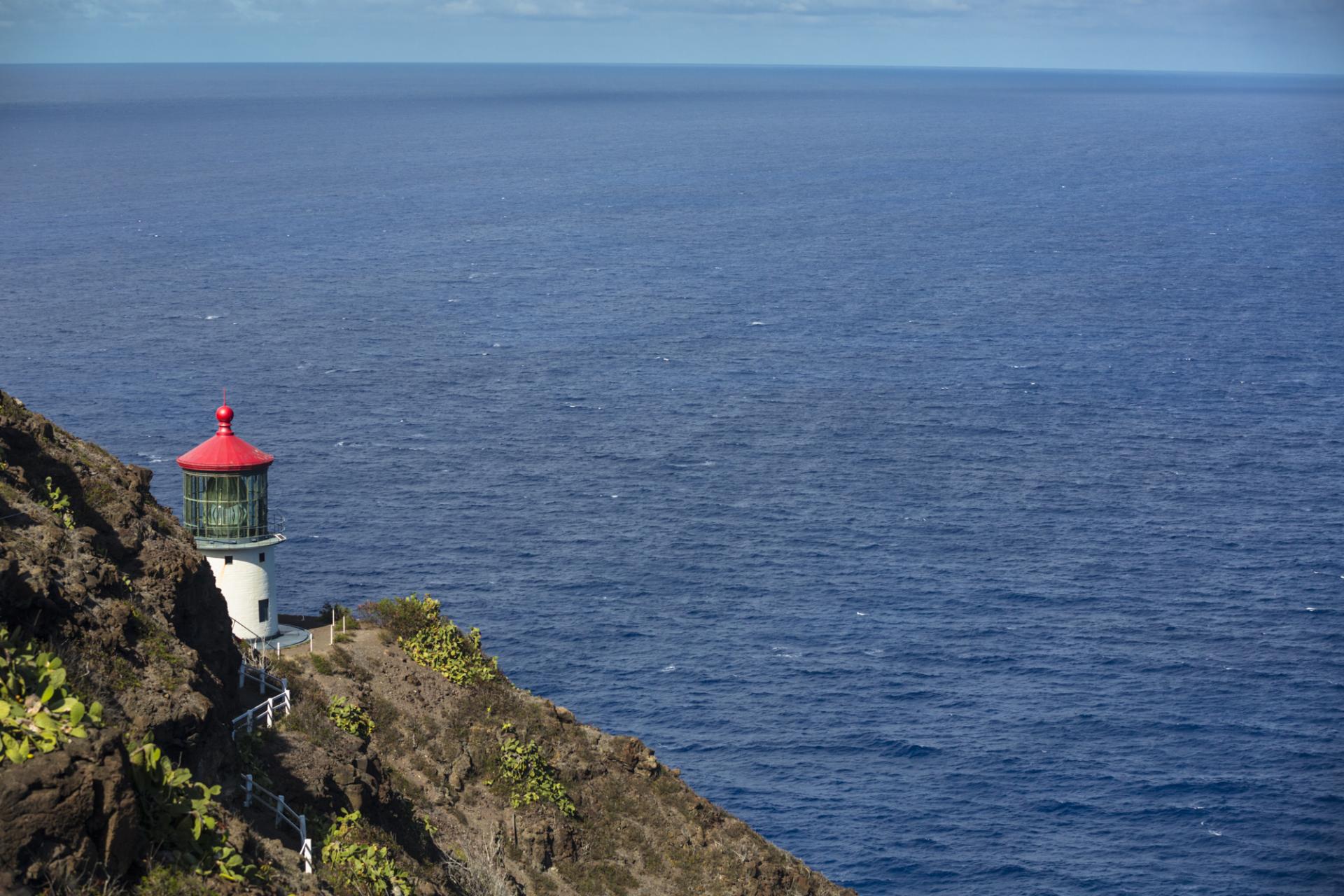 What: A moderately easy hike to a scenic viewpoint
Where: Eastern most point of Oahu overlooking the Windward Coast
More Info: Parking lot, no restroom facilities
On the eastern most point of
Oahu
sits the Makapuu Point Lighthouse, a shining beacon built in 1909 on a 600-foot sea cliff overlooking Makapuu Beach—a stretch of sand known as one of Oahu's best bodysurfing beaches—and family-friendly Sea Life Park.
Fifteen minutes past Hanauma Bay and beyond Sandy Beach (another popular local beach) you'll find the large parking lot that leads to the 2-mile paved trail overlooking the lighthouse. Renovations were recently made to the lighthouse and the trail was recently repaved and additional lookout points were added. This moderately easy hike pays off with breathtaking views of the indigo ocean and Oahu's eastern, or
Windward Coast
. You can even see the island of
Molokai
in the distance. Two other smaller islands, Manana (the larger of the two, also known as Rabbit Island) and Kaohikaipu are also visible just offshore.
The Molokai Channel runs right past the Makapuu Lighthouse, so this is also a great place to spot whales using on-site telescopes during
whale watching
season between December and May. The Makapuu Tide Pools, including a small blowhole, are quite popular and can be found just down from the first set of whale information signs. A word of warning: never go out past the tide pools near the ocean, be careful of big surf crashing into the tide pools, and don't visit if there are strong winds. If you're looking to swim, Alan Davis Beach over by Pele's Chair is a beautiful swimming area with a small secluded beach that is almost always safe for swimming and diving.