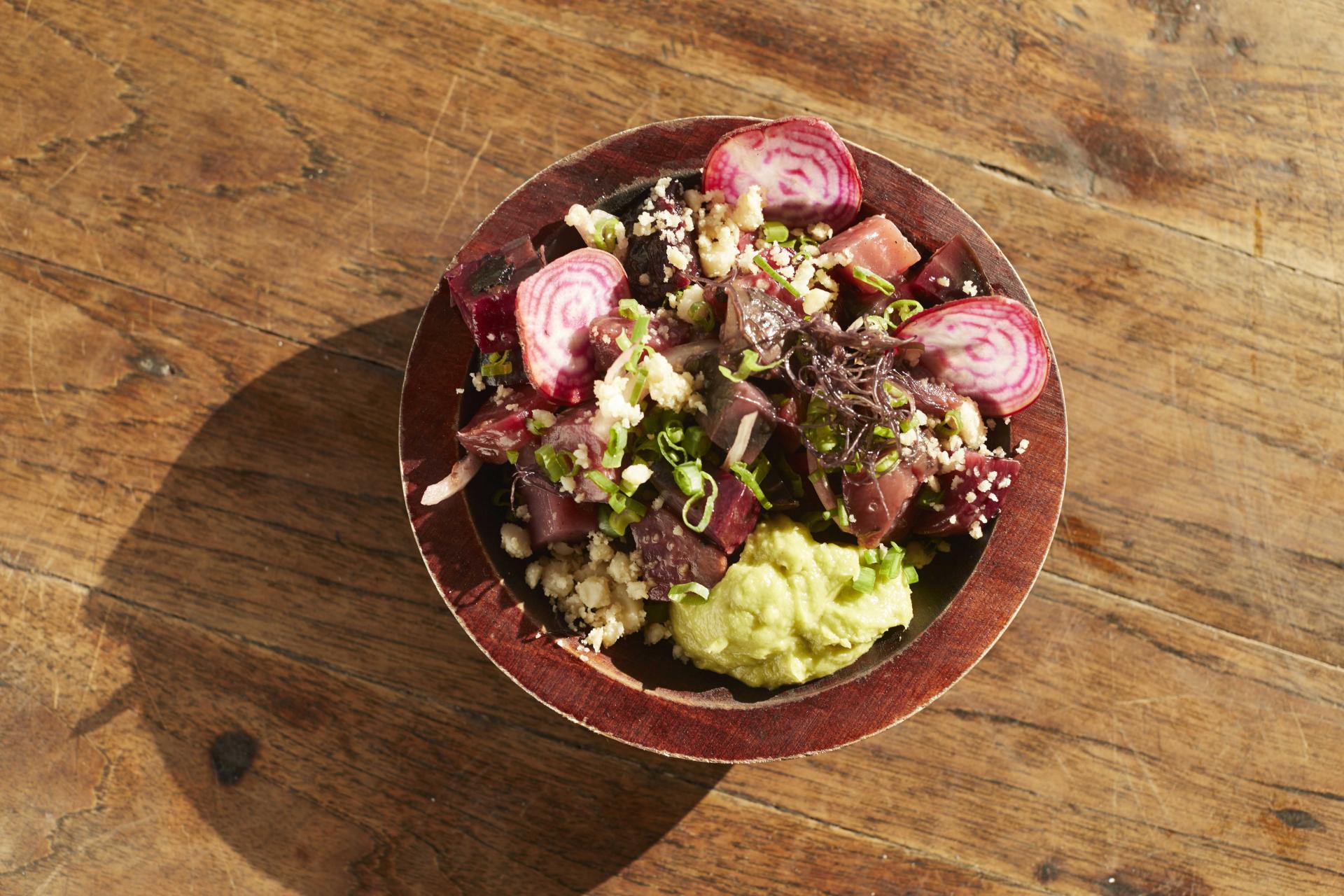 Oʻahu is home to the metropolitan center of Hawaiʻi, and its vibrant dining scene means that it's an excellent place to find creative and delicious food representing diverse cultures. Splurge on dinner at one of the buzzworthy high-end spots in Honolulu, or save your vacation funds by finding tasty fare at casual spots, coffee shops and food trucks. On Oʻahu, you can eat like a local in smaller neighborhoods like Kapahulu or dine in high style at Hawaiʻi's top-rated restaurants in neighborhoods like Waikīkī, Kaimukī and Chinatown.

Oʻahu is home to some of the best chefs in the world. Alan Wong (Alan Wong's Restaurant), Roy Yamaguchi (Roy's Waikīkī), George Mavrothalassitis (Chef Mavro Restaurant) and Phillippe Padovani (Elua) were some of the founding chefs of the Hawaiʻi Regional Cuisine movement 25 years ago, and their legacy has continued to spark Oʻahu's restaurant renaissance today. These local legends take the freshest local produce and ingredients to create flavorful dishes, combining traditional Hawaiian cooking with influences from Japan, China, the Philippines and classic American cuisine among many others.

You'll also find delicious modern interpretations of Hawaiian and Asian cuisines from the next generation of great chefs as well, who carry on the traditions of using local ingredients and creative preparations at Honolulu restaurants like The Pig and the Lady, Lucky Belly and Mud Hen Water.

On the North Shore, you'll find a distinctly laidback vibe as well as a focus on fresh seafood. Fish tacos are a staple in surfer-friendly towns like Haleʻiwa. Shrimp trucks (food trucks whose menu offers a variety of shrimp-centric plates) are a local staple as well, along with the frozen Hawaiian treat shave ice (similar to a snow cone), which is a perfect way to cool off on a hot day.
Eat Like a Local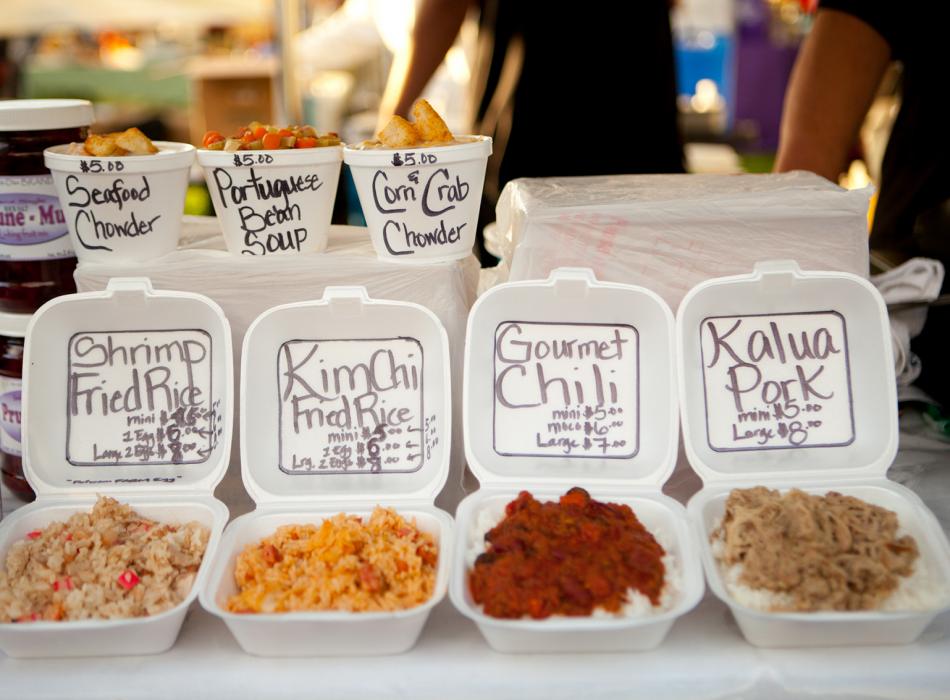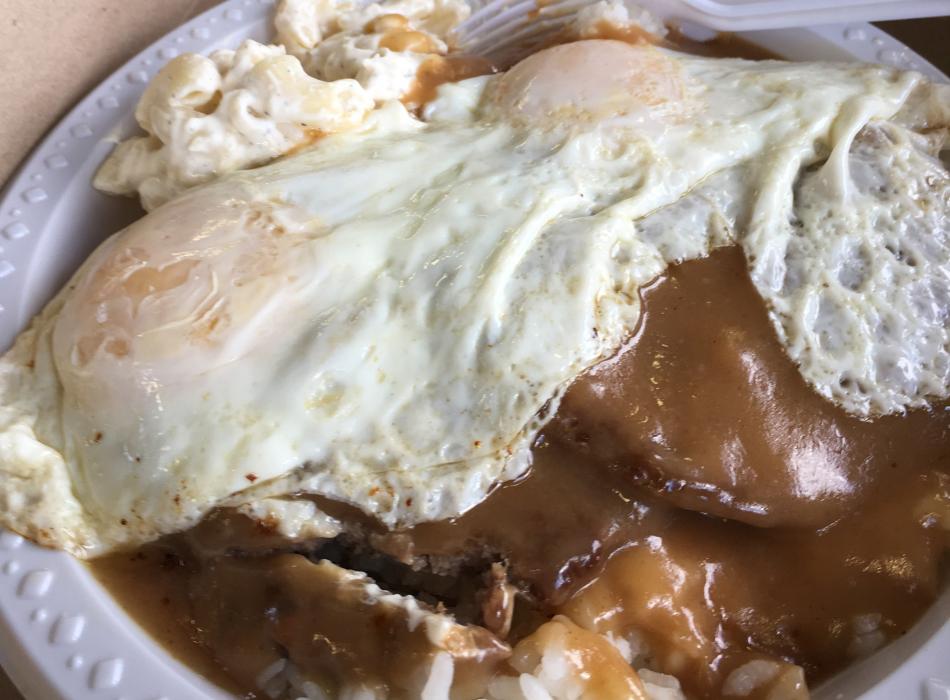 Plate Lunch
Consisting of two scoops of rice, macaroni salad, and everything from kālua pork, Korean barbecue, chicken katsu, beef teriyaki, or mahimahi, the plate lunch is a staple of local food.
Shave Ice
No matter what island you're on, grab a shave ice to cool off. These finely shaved snow cones are served with colorful flavors on the top with a choice of ice cream or azuki beans on the bottom.
Pūpū
"Pūpū" is the Hawaiian term for appetizer, and every local restaurant in Hawaiʻi offers a wide range of creative pūpū platters to dine on, from poke dishes to sushi.
Malasadas
Treat your sweet tooth to a hot malasada (a Portuguese doughnut). Although Leonard's Bakery in Kapahulu is popular on Oʻahu, ask any local and they can tell you their favorite bakeries on each island to find these fresh and tasty treats.
Loco Moco
For big appetites, try a "loco moco," which is a hamburger steak and egg over rice, covered in gravy. You can find loco moco served throughout the islands, but Café 100 in Hilo on the island of Hawaiʻi is said to have originated the name.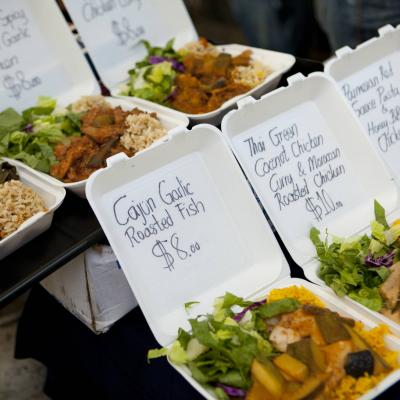 Discover a rainbow of fresh fruits, flowers and vegetables, plus Oahu-style snacks and even gourmet plate lunches from food booths at Oʻahu's farmers markets.
More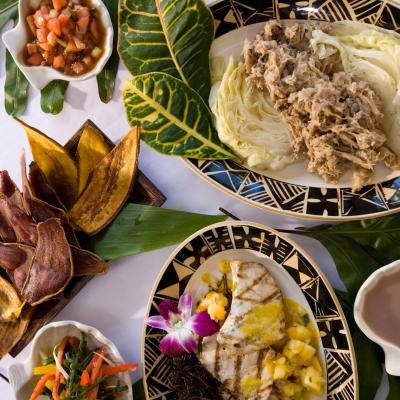 Settle in under the stars and feast on melt-in-your-mouth kālua pig, rich coconut haupia, poi and much more at Hawaiʻi's grand celebrations of food and Polynesian culture.
More