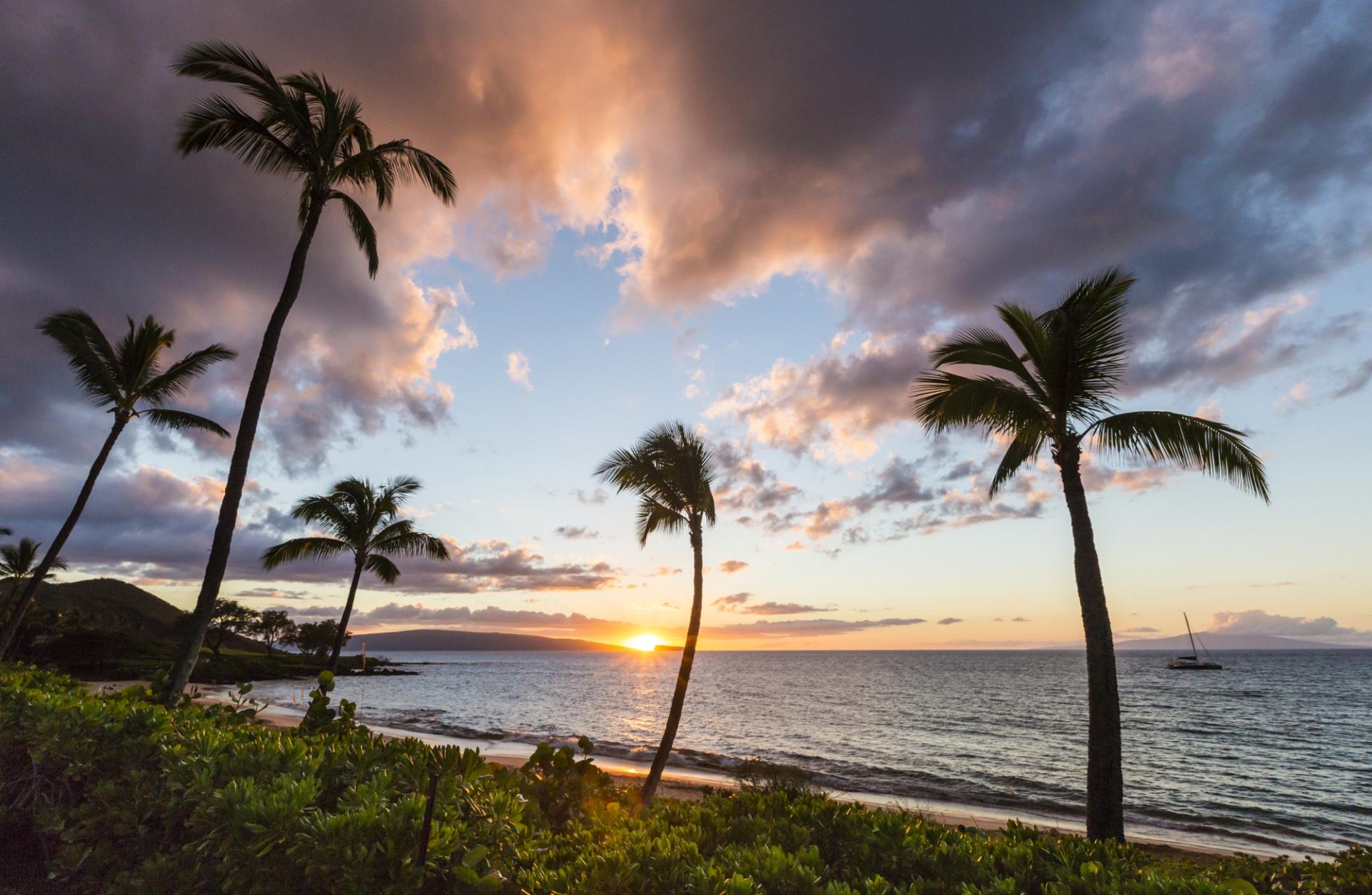 Hawaiʻi is world-renowned for its beautiful beaches. The islands have every type of beach imaginable: white, black, and red sand beaches; romantic bays and beach parks for the family; popular shorelines for people watching and off-the-beaten-path sands untouched by development. Discover Hawaiʻi's world-famous beaches below.

Note: Heed all warning signs and be aware of changing conditions, strong currents and reefs. Use your own best judgment to determine whether a particular beach is appropriate for you and your ability level.
"Tip 1: Use Reef Safe Sunscreen. Research has found that chemicals commonly found in most sunscreens cause coral bleaching and kill the reef. So if you hit the beach, please use reef-safe sunscreens!"
"Tip 2: Bring a hat. It's a great way to let your body get some vitamin D without burning your face, which can cause premature aging, and protects your eyes."
"Tip 3: Bring a reusable water bottle (stainless steel is preferred). "
"Tip 4: Wear shoes or flip flops. Sand gets HOT and shells can cut feet! "
"Tip 5: Lip balm with an SPF of 30 is recommended. It's great for those spots (lips, earlobes, etc.) that tend to burn faster under the intense Hawaiian sun."
"Tip 6: If you want to smoke or drink alcohol, don't do it on the beach. It's illegal to smoke or drink on beaches and in State Parks. "
"Tip 7: If you're new to the area, always check to see if the beach has amenities. It's never fun to need a bathroom when one is not to be found , especially if you have little ones."
"Fun Beach Fact: All of Hawaiʻi's beaches are FREE! Beaches are also in the public domain so no one can own a beach or restrict access - but always use a public access and do not cross private property. Always respect neighboring private property when accessing the beach. "
Explore Beaches by Island