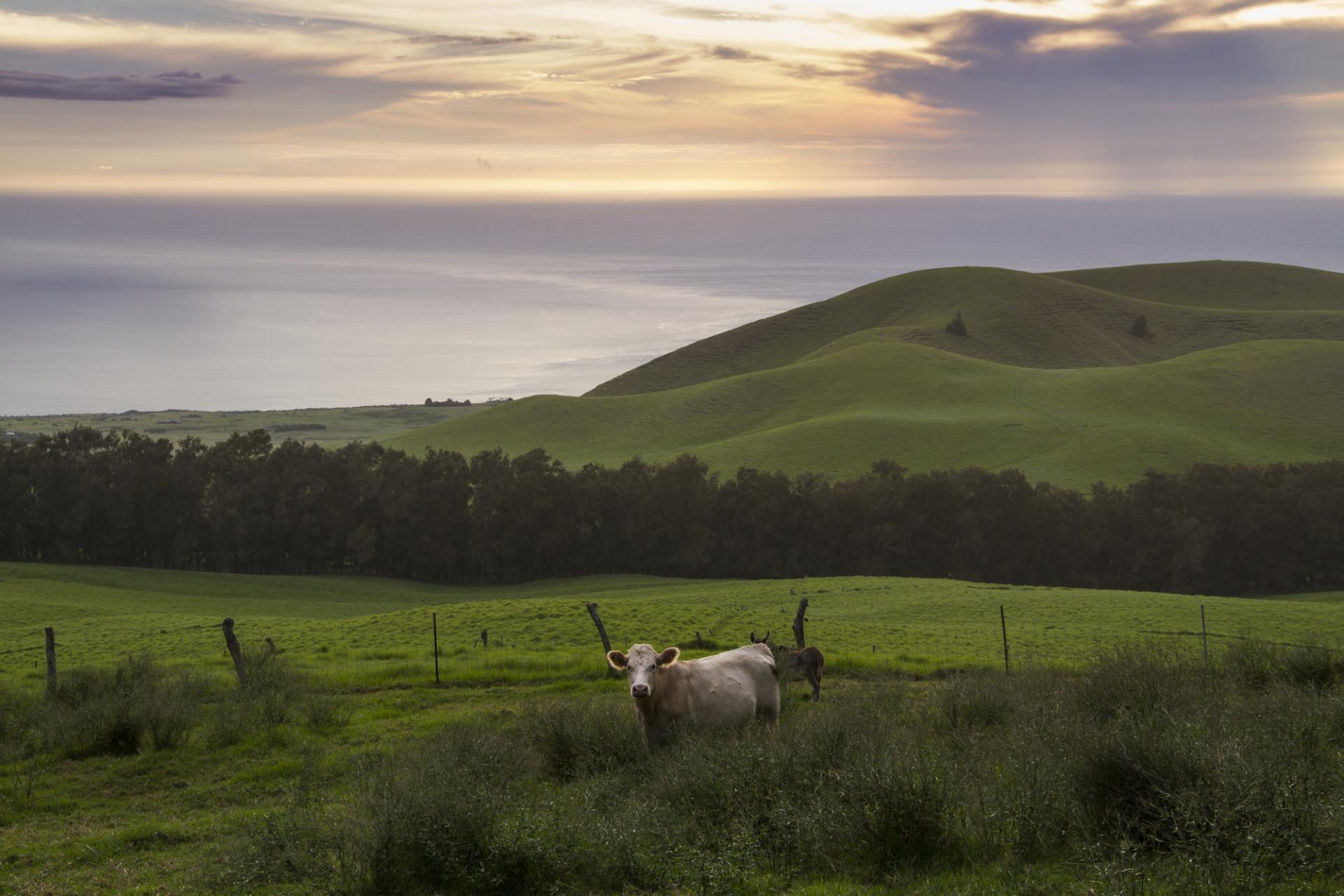 Travel east, inland from the volcanic Kohala Coast to discover Waimea (also called Kamuela), which is unlike any other place on the island of Hawaiʻi. Known as paniolo (Hawaiian cowboy) country this historic area full of rolling, green pastures is still home to cattle, cowboys and ranches.
But there is more to Waimea than just paniolo. This area is now home to a thriving community filled with delicious food and local culture. At Merriman's Restaurant, owner Peter Merriman is three-time finalist in the prestigious James Beard Awards for Best Chef and one of the founding members of Hawaiʻi Regional Cuisine. You can also find the Kahilu Theatre here, a 490-seat cultural mecca on the island of Hawaiʻi featuring performances by renowned musicians, dancers and artists.
To explore the road less traveled, the Kohala Mountain Road (Highway 250) leads north from Waimea to the charming town of Hāwī. Most visitors miss this beautiful drive, but it's a scenic way to get from Waimea to Hāwī and the stunning Pololū Valley Lookout, which showcases breathtaking coastal views of the Hāmākua Coast. But before you go, spend a day or two experiencing the great shopping, culture and activities of Waimea.

If you want to explore more local cowboy culture on your way from Waimea to Hāwī, make a stop at Kahuā Ranch, a working sheep and cattle ranch that allows you to learn about the paniolo lifestyle. Here you can explore the scenic landscapes of Waimea by horseback or ATV. Then visit An Evening at Kahuā Ranch to fully experience the best of Waimea's cowboy country.