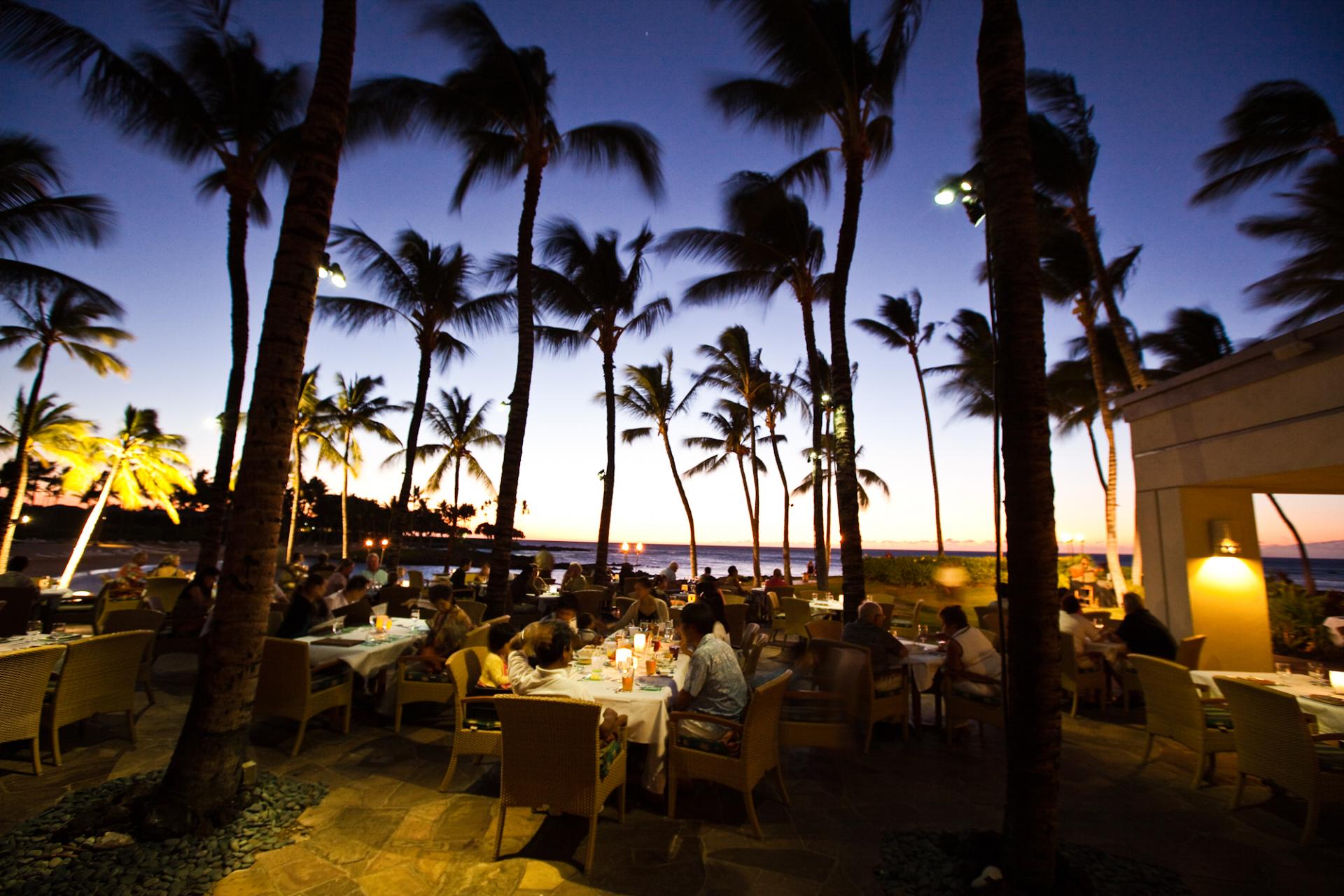 Island of Hawaiʻi Restaurants
Thanks to innovative chefs and delicious homegrown ingredients, the island of Hawaiʻi is fast becoming a hot spot for foodies. Fresh and local produce is at your fingertips throughout the region, whether you're splurging on an elegant beachside dinner at a Kohala resort, feasting on kālua pig and poi at a lūʻau or grabbing a quick al fresco lunch of grilled shrimp and slaw from a food truck.

In many locales, all around the island, you'll find creative eateries taking full advantage of the island's cattle ranches, fresh seafood and hearty vegetables grown in the island's rich, volcanic soil. From traditional Hawaiian cuisine to refined New American fare and a variety of Asian cuisines, the choices are as vast as the landscape. No matter where you eat, a cup of locally grown coffee is the perfect way to finish off any meal on the island of Hawaiʻi. The local beans are so good, you might want to consider a tour and tasting at one of the nearby coffee farms in Kona or Kaʻū.
Eat Like a Local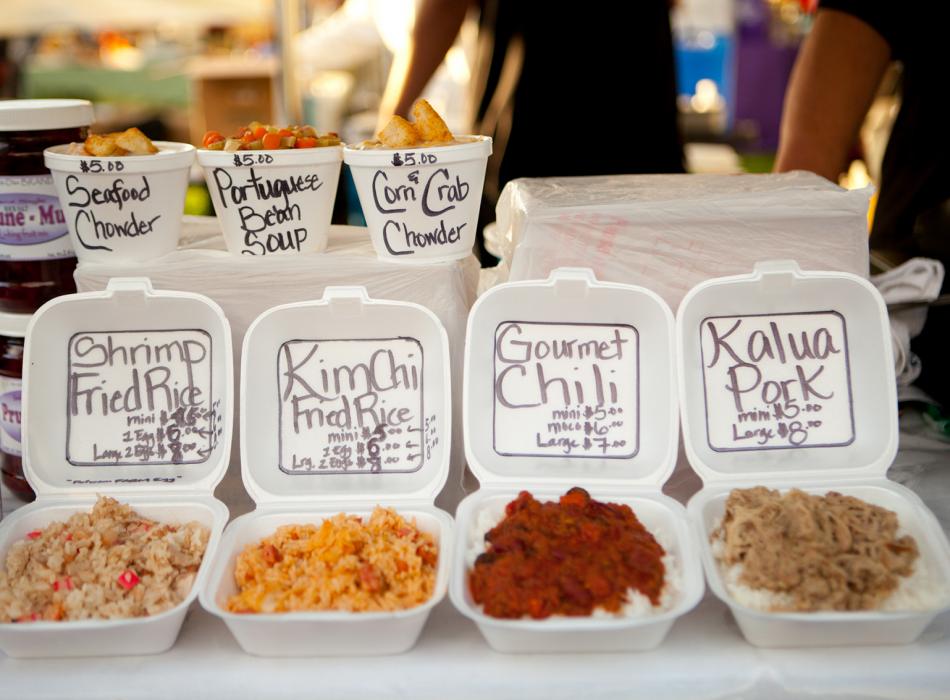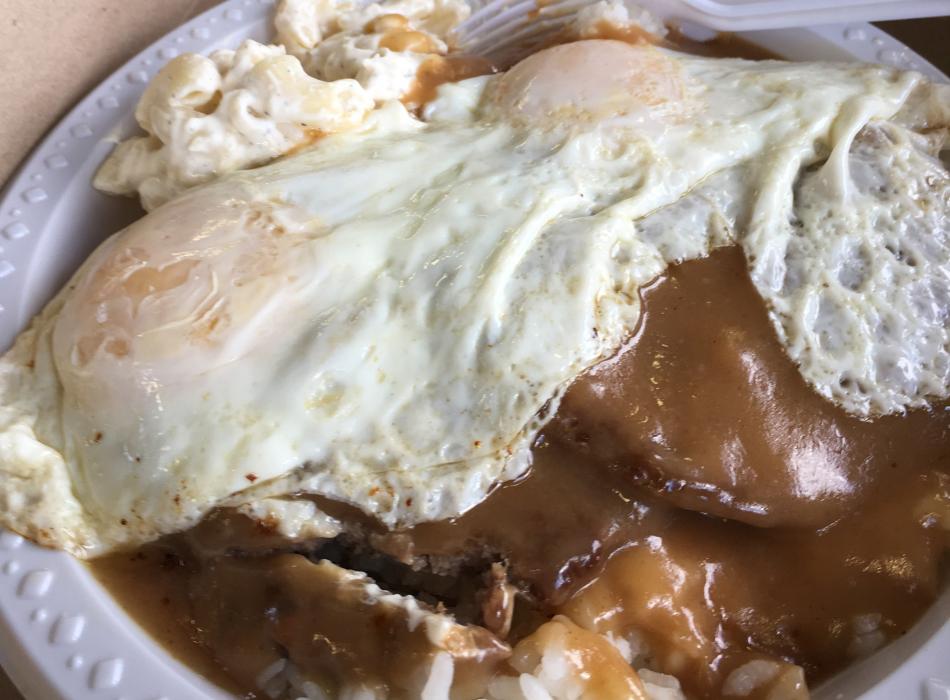 Plate Lunch
Consisting of two scoops of rice, macaroni salad, and everything from kālua pork, Korean barbecue, chicken katsu, beef teriyaki, or mahimahi, the plate lunch is a staple of local food.
Shave Ice
No matter what island you're on, grab a shave ice to cool off. These finely shaved snow cones are served with colorful flavors on the top with a choice of ice cream or azuki beans on the bottom.
Pūpū
"Pūpū" is the Hawaiian term for appetizer, and every local restaurant in Hawaiʻi offers a wide range of creative pūpū platters to dine on, from poke dishes to sushi.
Malasadas
Treat your sweet tooth to a hot malasada (a Portuguese doughnut). Although Leonard's Bakery in Kapahulu is popular on Oʻahu, ask any local and they can tell you their favorite bakeries on each island to find these fresh and tasty treats.
Loco Moco
For big appetites, try a "loco moco," which is a hamburger steak and egg over rice, covered in gravy. You can find loco moco served throughout the islands, but Café 100 in Hilo on the island of Hawaiʻi is said to have originated the name.