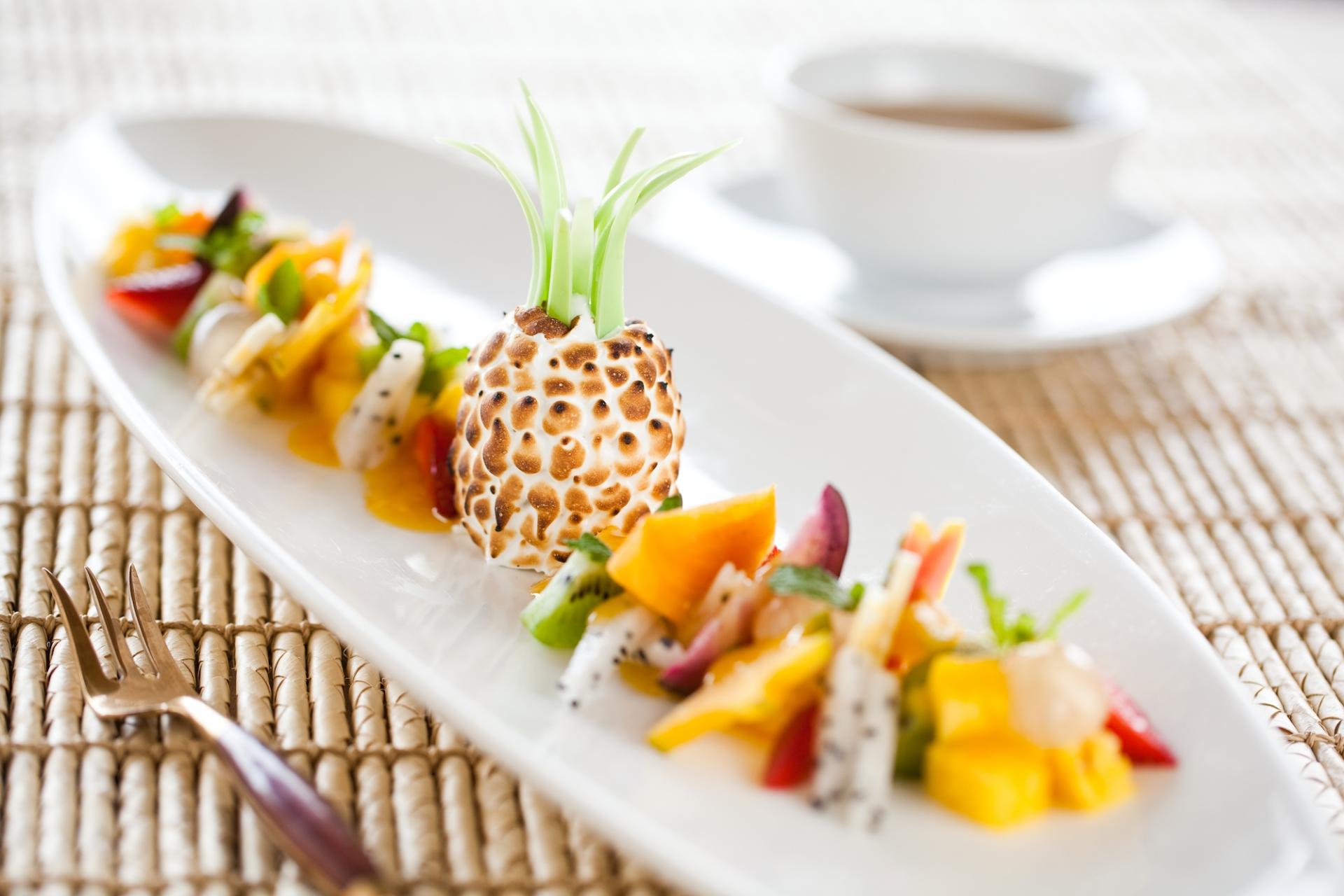 As with every Hawaiian island, Kauaʻi's cuisine is defined by fresh ingredients, global-inspired flavors and colors so vivid they're usually reserved for rainbows. Whether it's fine dining, local plate lunches or just-picked fruit from a roadside stand, fresh is always in season on the island of Kauaʻi.

Hawaiʻi Regional Cuisine—a decades-old cooking movement that focuses on island-grown ingredients—can be sampled at restaurants like Merriman's Fish House and Roy's Poʻipū Bar & Grill, where you'll dine on freshly caught mahimahi, wahoo and other fruits of the sea. In Kōloa, Red Salt is another acclaimed, upscale option.

Reserve a night during your trip to feast on kālua pig and taro at an authentic Hawaiian lūʻau, which you can do at several venues from Kapaʻa to Poʻipū.

Shave Ice is a distinctly Hawaiian dessert that can be found at stands around the island, while Kaua`i-based Lappert's Hawaiʻi ice cream shop is among the island's favorite ways to stay cool. And be sure to sample fresh produce and locally made food products at Kauaʻi's Sunshine Markets (the local name for farmers markets), held throughout the island in towns like Līhuʻe and Hanapēpē.
Eat Like a Local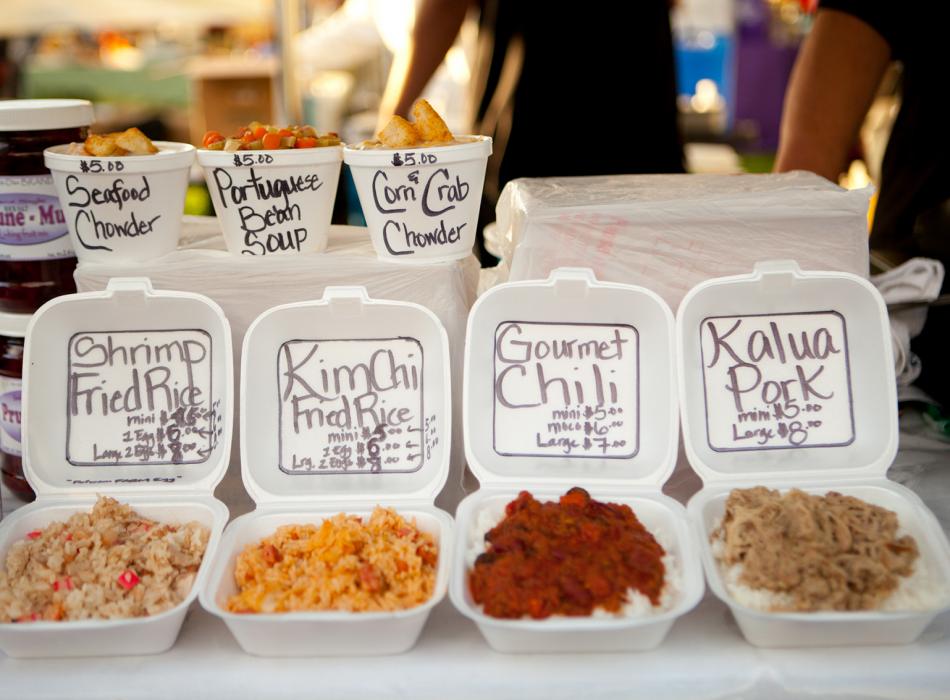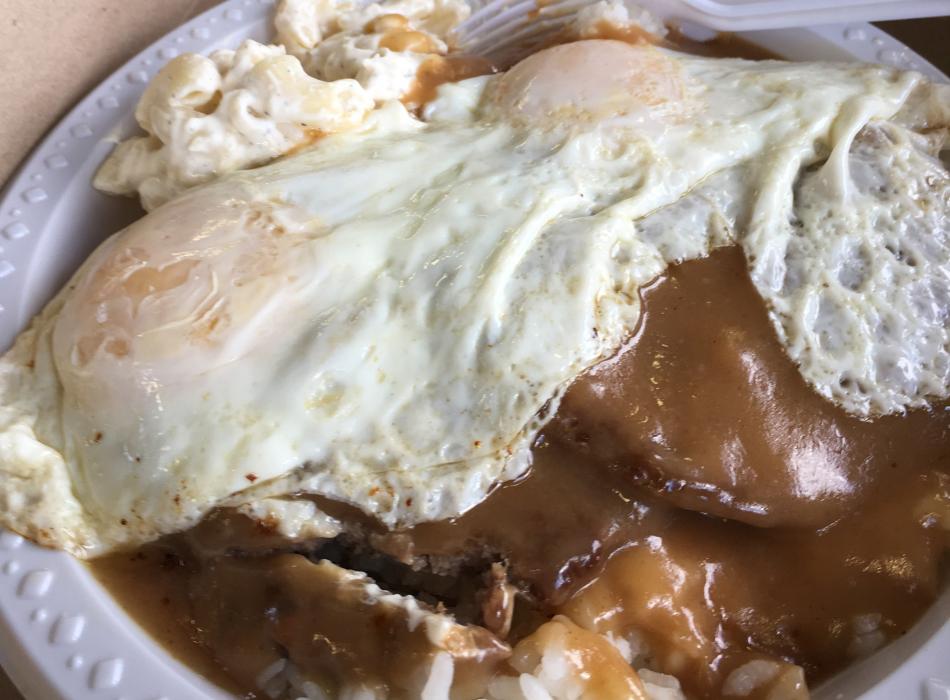 Plate Lunch
Consisting of two scoops of rice, macaroni salad, and everything from kālua pork, Korean barbecue, chicken katsu, beef teriyaki, or mahimahi, the plate lunch is a staple of local food.
Shave Ice
No matter what island you're on, grab a shave ice to cool off. These finely shaved snow cones are served with colorful flavors on the top with a choice of ice cream or azuki beans on the bottom.
Pūpū
"Pūpū" is the Hawaiian term for appetizer, and every local restaurant in Hawaiʻi offers a wide range of creative pūpū platters to dine on, from poke dishes to sushi.
Malasadas
Treat your sweet tooth to a hot malasada (a Portuguese doughnut). Although Leonard's Bakery in Kapahulu is popular on Oʻahu, ask any local and they can tell you their favorite bakeries on each island to find these fresh and tasty treats.
Loco Moco
For big appetites, try a "loco moco," which is a hamburger steak and egg over rice, covered in gravy. You can find loco moco served throughout the islands, but Café 100 in Hilo on the island of Hawaiʻi is said to have originated the name.