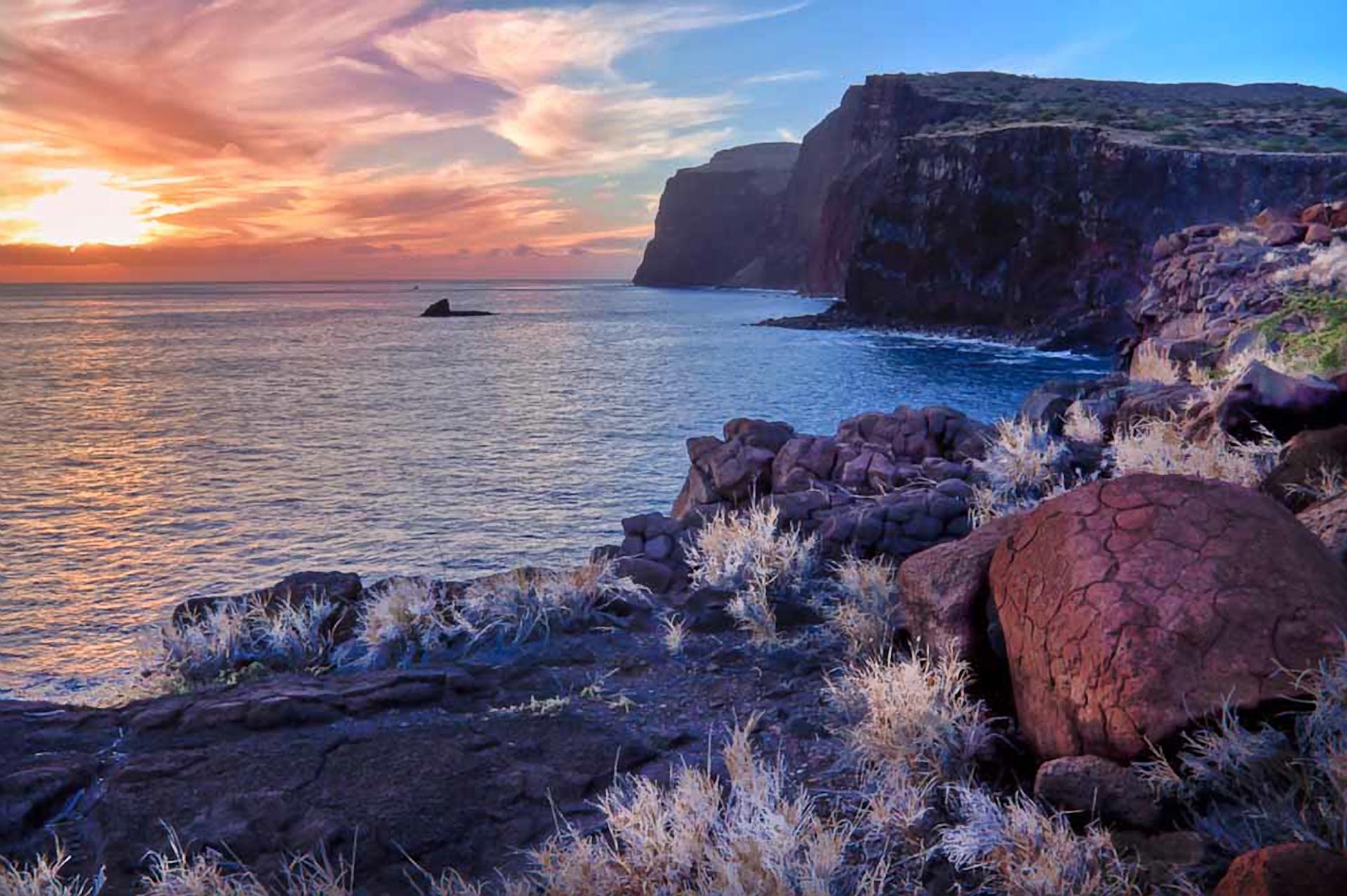 Cool off at Hulopoʻe Bay in South Lānaʻi, one of the island's most picturesque places to swim and snorkel. This area is a Marine Life Conservation District meaning it is protected from fishing and taking. Mālama (take care of) Hulopoʻe by wearing sunprotective clothing and only wearing mineral-only sunscreen, available for free use at the public restrooms. Mineral-only sunscreen is the only legal form of sunscreen allowed in Maui County.

Be on the lookout every winter to early spring for migrating humpback whales which can often be seen offshore enjoying Lānaʻi's warm waters.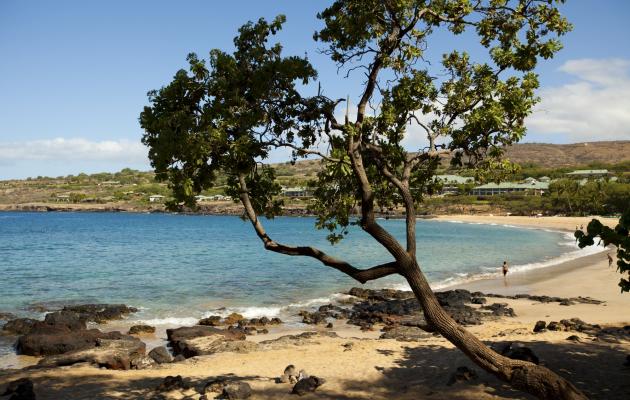 Lānaʻi's 18 miles of secluded beaches mean plenty of rays, relaxation and space to yourself.
More