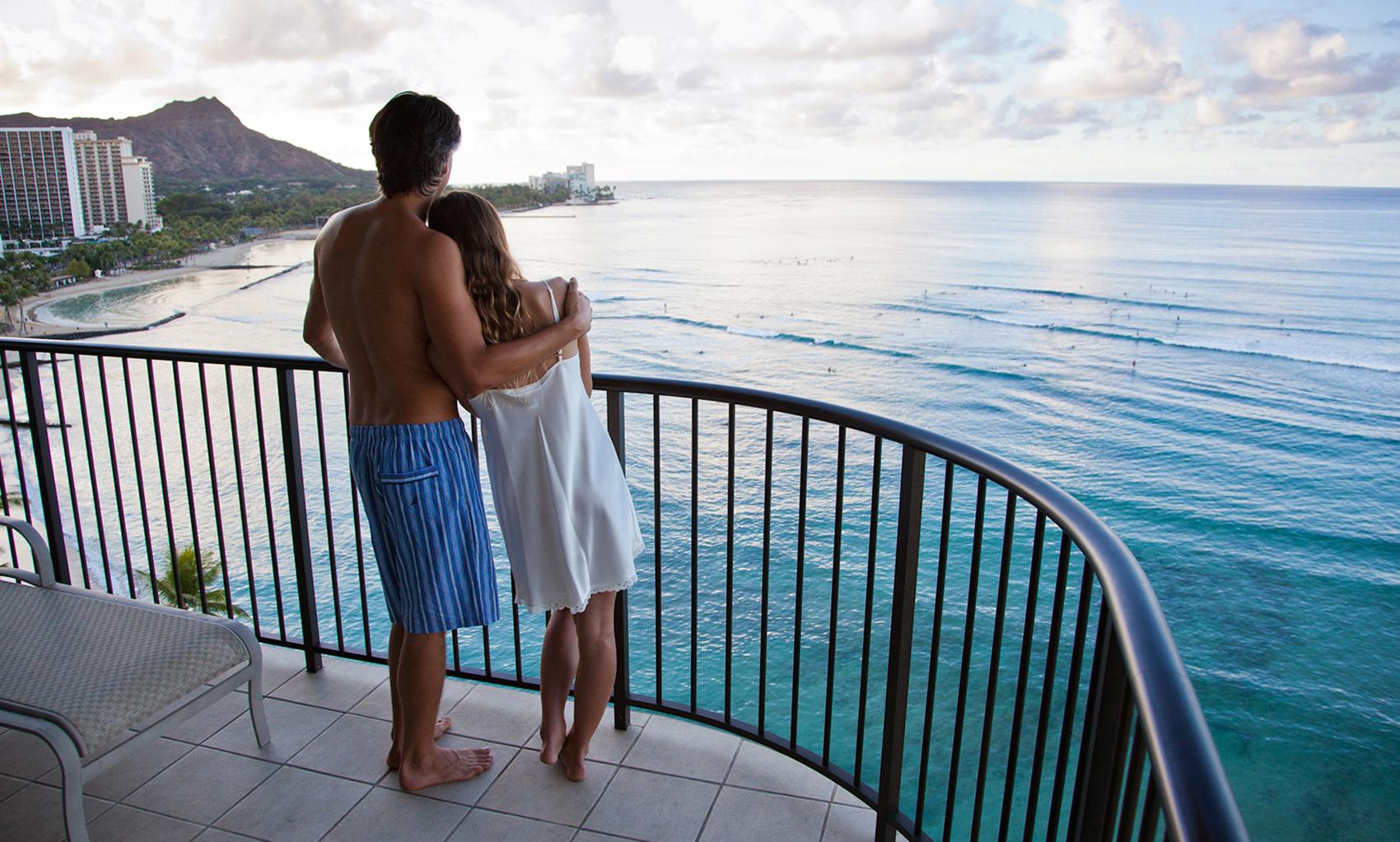 More than you imagined, Oʻahu is a rich and romantic honeymoon destination. Hold hands under the blue skies of Waimea Bay, leaving footprints in the sand. Unwind in the gentle waves of Waikīkī. Enjoy a couple's lomilomi (massage) in one of Oʻahu's fine resorts. 112 miles of sandy beaches and endless activities await the two of you on Oʻahu.
Say goodbye to the stresses of wedding planning as you both explore the beauty of Oʻahu's outdoors. Discover the sweet, rustic charm of the North Shore. Kayak to the Mokulua Islands off of beautiful Kailua Beach. Explore the Koʻolau mountains by horseback at Kuaola Ranch. Hike, take a tandem surfing lesson, go on a sunset sail, or even skydive together. The adventures are endless.
And the fun doesn't stop as the sun sets. Explore Oʻahu's vibrant culture and arts scene at lively festivals or monthly events like First Friday in Downtown Honolulu and Chinatown. Listen to live music and get a taste of Hawaiʻi Regional Cuisine at some of Hawaiʻi's finest restaurants. You can even spend 24-hours in Waikīkī, experiencing a whirlwind of activities together.
From romantic sunsets to candlelight dinners celebrating your new life together, the "Heart of Hawaiʻi" is where you'll discover the honeymoon of your dreams.
showing 1 - 2 of 2
Linda Dancer with Honeymoons, Inc.
Summary or Description (Profiles)
My goal is to exceed my clients' expectations - I specialize in destination weddings and custom dream [...]
Things to Do on Oʻahu