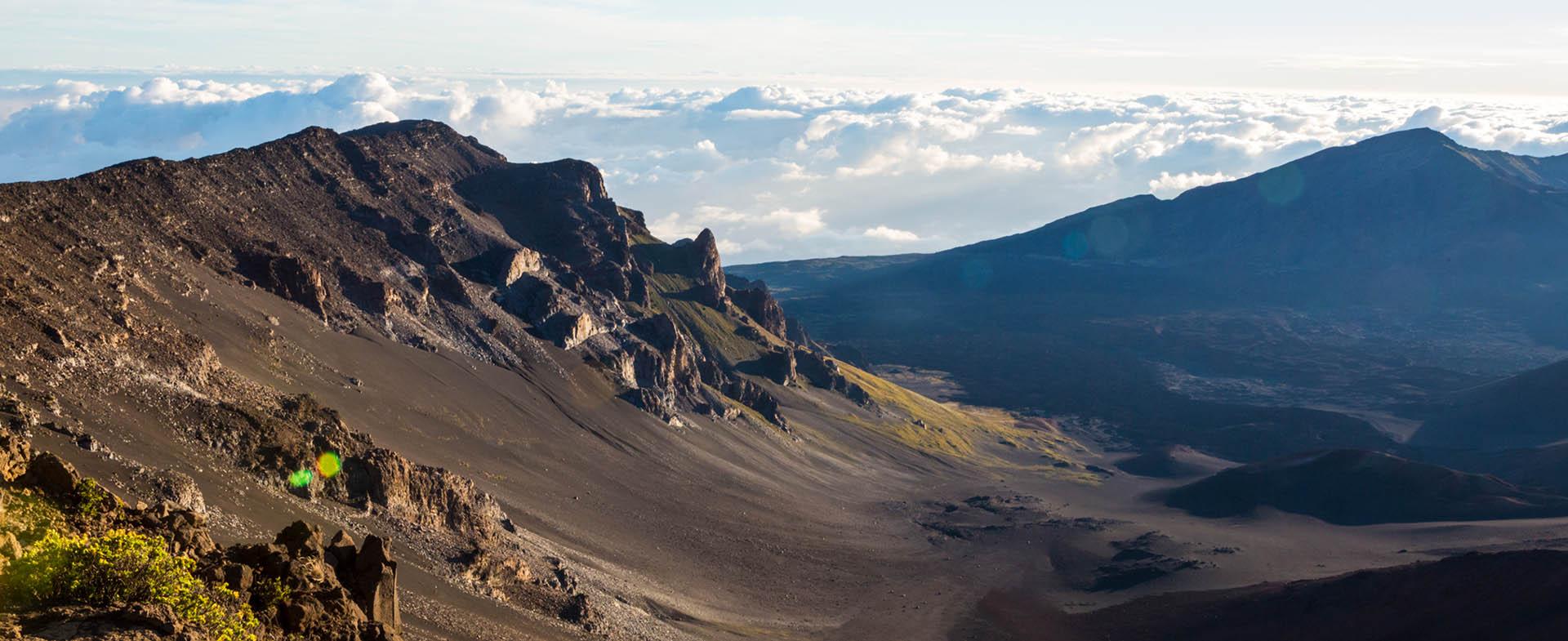 September 28, 2023
In West Maui, recent wildfires have resulted in the devastating loss of loved ones, homes, cultural and historical sites, and businesses in Lahaina. We are grateful for the outpouring of support for Maui from around the world, from sharing memories and offering their assistance, to asking questions about travel to Maui and the rest of the state.
Respectful travel to any of the Hawaiian Islands, including the accessible areas of Maui, is welcomed and encouraged, now more than ever. On October 8th, West Maui accommodations will begin to reopen to visitors again with the exception of Lahaina. Your visit will support Hawaiʻi's businesses and workers that rely on tourism for their families' livelihood, especially when you are mindful in the following ways:
Visit with aloha and compassion. 
Support local businesses. 
Consider participating in unique volunteer opportunities throughout the islands.
Learn about the historical and cultural significance of Lahaina but stay away from the area as a means of respect for the people and places that have been lost during this devastating tragedy.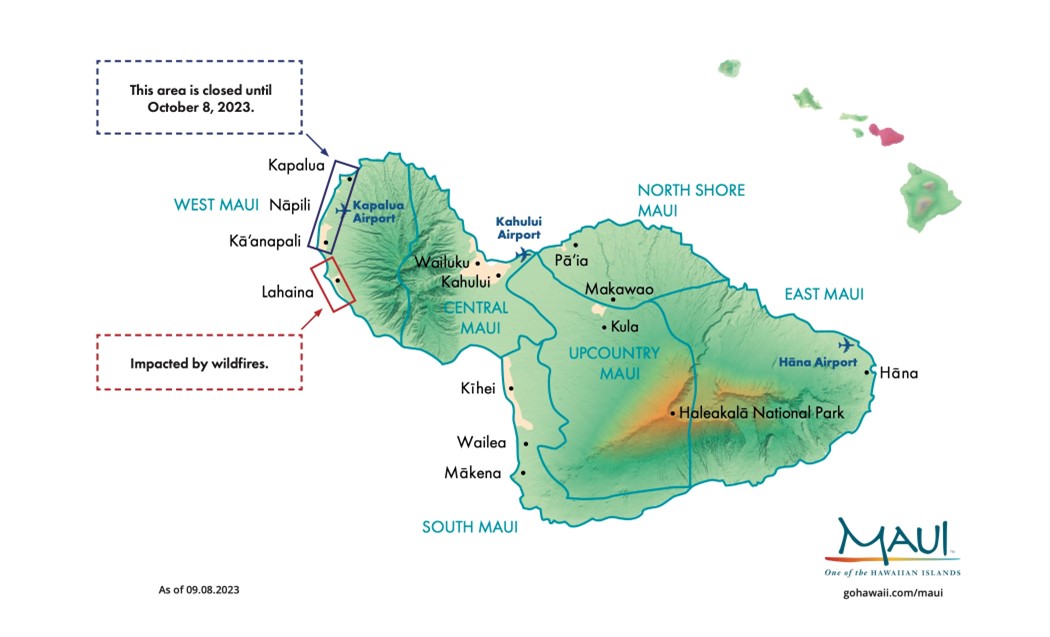 Access Restrictions in Lahaina
Lahaina will remain fully closed to the public until further notice out of respect to the town's residents. County, state, and federal emergency responders continue with efforts to identify victims and the missing, and conduct clean-up efforts of debris and hazardous materials resulting from the wildfires.

However, on October 8th, other areas of West Maui (including Nāpili, Kāʻanapali, Honokōwai and Kapalua) will begin to reopen to visitors again. We advise travelers to check with the individual accommodations in West Maui for their reopening plans.

How You Can Help
Mahalo for the overwhelming display of aloha from around the globe. In the spirit of mālama for the people who call Maui home, please consider donating to the Maui Strong Fund.
---
Q&A

Q: Which of the Hawaiian Islands are affected by the wildfires?
A: Wildfires have mainly affected Lahaina in West Maui. On October 8th, West Maui accommodations will begin to reopen to visitors again with the exception of Lahaina. Please be mindful that hotels in West Maui are still housing their employees and families, evacuees, and first responders, however Hawai'i Governor Green, Maui County Mayor Bissen, and federal agencies have all assured the public that no wildfire disaster survivors will be displaced as a result of this reopening. We advises travelers to check with the individual accommodations in West Maui for their reopening plans

Other areas on Maui (including Kahului, Wailuku, Kīhei, Wailea, Mākena, Pā'ia, and Hāna) and the islands of Kaua'i, O'ahu, Lāna'i, and Hawai'i Island remain unaffected. We urge visitors to be especially mindful and respectful in our island home as our community continues through this tragedy.

Q: If I have a scheduled trip to Maui in the next few weeks, should I postpone my vacation?
A: Beyond West Maui, other areas on the island (including Kahului, Wailuku, Kīhei, Wailea, Mākena, Pā'ia, Makawao and Hāna), as well as the other Hawaiian Islands of Kaua'i, O'ahu, Lānaʻi, and Hawai'i Island remain open and welcome visitors. On October 8th, West Maui communities north of Lahaina will begin to reopen to visitors again, however we advise travelers to check with the individual accommodations in West Maui for their reopening plans.

Q: Where can visitors find the latest information and updates on the situation?
A: Official channels are the best sources for the latest updates, including the following: