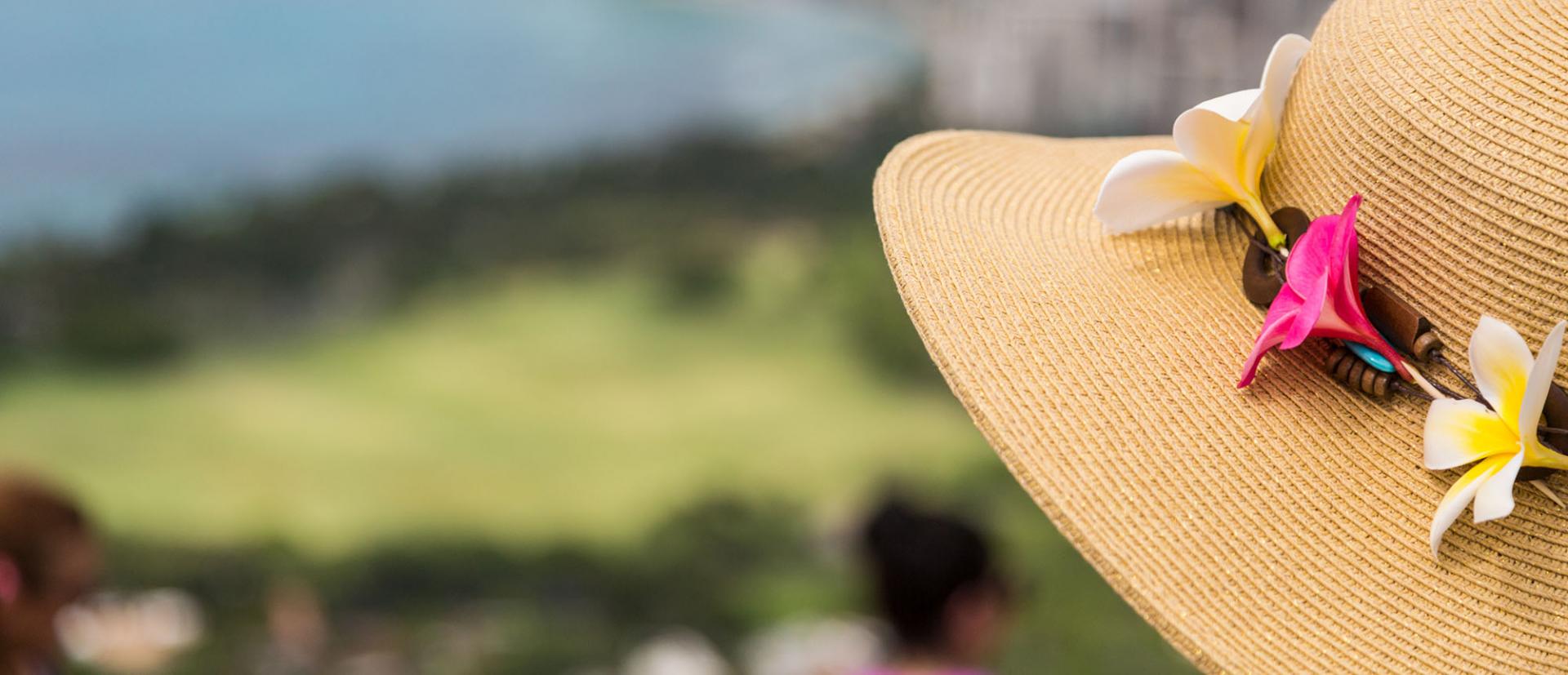 Traveling Responsibly in Hawaiʻi
The most powerful aspect of visiting
Hawaiʻi
is not our incredible natural beauty or our rich culture - it's the deep relationship between the two. When you learn to love
Hawaiʻi
the way we do, not only do you help us perpetuate all that we hold dear, but you get to experience what it's like to have a connection with this special place.
Cultural Mindfulness/Local Respect
1. One of the most rewarding aspects of visiting
Hawaiʻi
is engaging with our unique and vibrant way of life. To truly experience it, cultural experts advise adopting an open heart and an open mind. When you follow their tips for doing so, you'll better understand the Hawaiian perspective, appreciate what makes these islands so special and deepen your immersion into our life-changing culture.
2. Take time to learn about the culture, values and etiquette of
Hawaiʻi
. You'll have a much better understanding of the islands and a more authentic experience here.
3. The
ʻāina
(land) and the moana (ocean) are a part of the fabric of our culture and people. They are part of our home. And like any home, including your own, we hope that you will treat them with respect. Please ask for permission before entering any area designated as kapu (forbidden) or not expressly open to the public. Going "off the beaten path" is not an excuse for trespassing or disrespecting
Hawaiʻi
's communities and culture.
Land Conservation
Help Conserve
1. When you're exploring

Hawaiʻi

's magnificent outdoors, please do as the locals do and make an effort to protect our fragile environment by following these tips.
2. Please don't take rocks, sand, flora or fauna with you, and refrain from carving your name into trees.
3. Clean your gear.

Hawaiʻi

's biodiversity is fragile and unique, so before hiking, be sure that your shoes and clothing do not carry seeds, soil or other organics. This is especially necessary to protect

ʻōhiʻa

, the most abundant native tree in the state of

Hawaiʻi

. They are dying very quickly from a fungal disease called Rapid

ʻŌhiʻa

Death. All districts of

Hawaiʻi

Island have been affected and all trees statewide are threatened by this disease.
4. Please don't leave trash behind when you're camping or hiking, at the beach or a park. Pack it in, pack it out. And if you see trash left behind by others, you can help preserve

Hawaiʻi

's natural beauty by disposing of it properly.
5. Please protect special places by not geo-tagging them on social media.
6. By respecting the boundaries of trails and paths, you help to keep them open for others. Venturing off-trail can result in erosion, the destruction of trails and closures.
7. Wear environmentally safe bug repellant.
8. Do not feed wildlife.
Ocean Conservation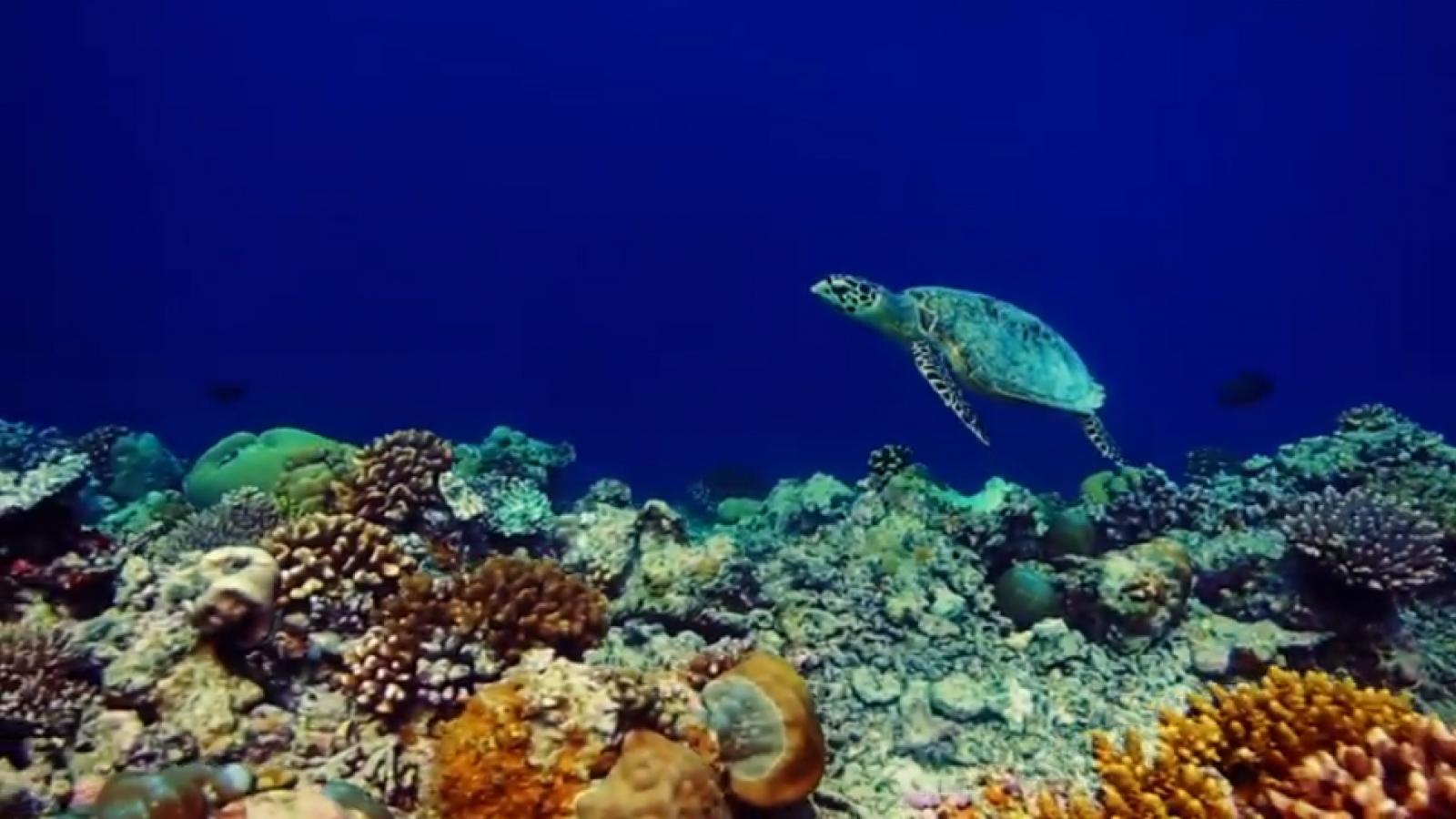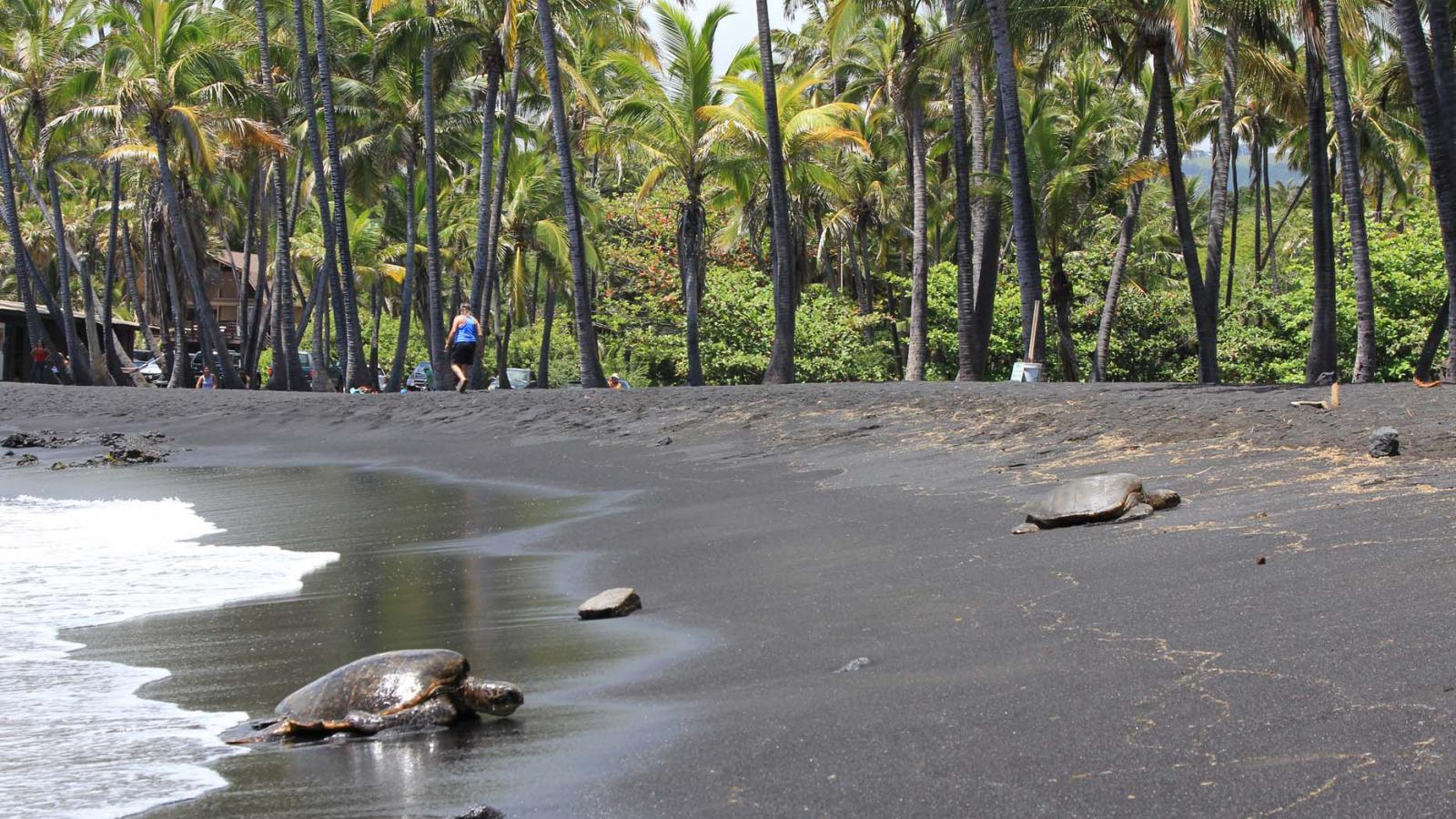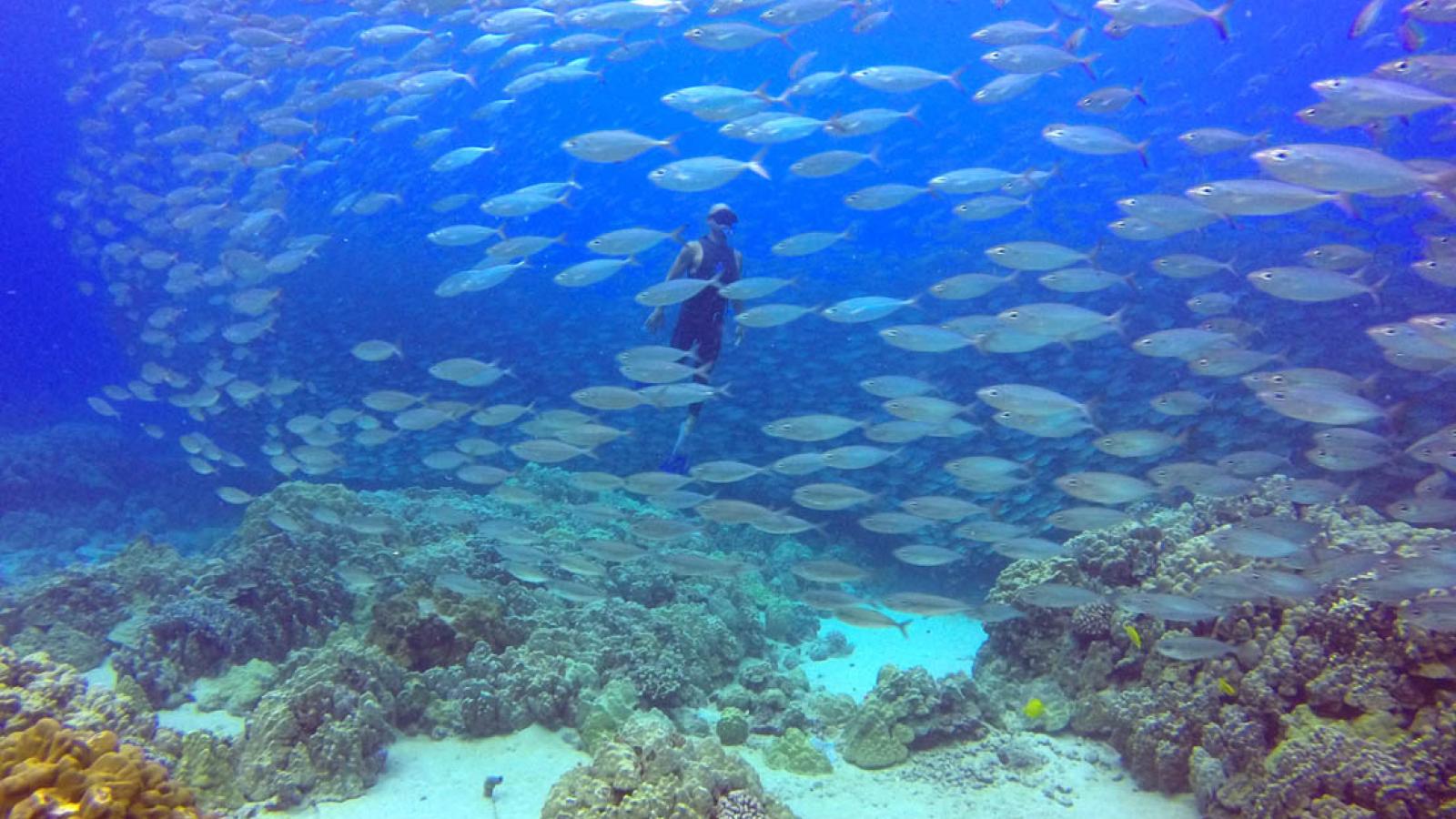 Protect Marine Life
The ocean in Hawaiʻi is a wellspring of both serenity and adventure. A source of food and a home to countless marine organisms. We are connected to it economically and spiritually. And so we do all we can to protect it - and we invite visitors to do so as well, by learning how small tips from our ocean safety experts can make a big difference in keeping the ocean healthy and enjoyable for everyone to experience.
No Smoking
Please do not smoke on beaches - smoking is allowed only in designated areas.
Give them Space
To avoid impacting their natural habitat, please give fish and other wildlife space, and do not under any circumstances feed them.
Keep it Clean
Don't throw your ʻōpala (trash) on the beach or into the ocean or storm drains (which lead directly to the ocean). Please discard trash in appropriate bins. Avoid single-use plastics like plastic bags, styrofoam containers, one-time use beach toys, water bottles and cups. It's estimated that 60-80 percent of all marine debris is composed of plastic and 8 million metric tons of plastic enters the ocean each year. Plastic disrupts the marine environment and can kill aquatic life through entanglement or ingestion. Please do not pollute.
Respect the Reef
Coral reefs are the ocean's most diverse and complex ecosystems, supporting 25 percent of all marine life, including 800 species of reef-building corals and more than one million animal and plant species. Healthy reefs provide many benefits to people, including food, natural products, coastal protection from storms, and biodiversity. Unfortunately, coral reefs face many threats. Humans touching or standing on coral reefs can cause significant harm. Chemicals found in many sunscreens, such as oxybenzone, avobenzone, homosalate, octinoxate, octisalate, octocrylene, or nanoparticles are contributing to coral decline. Hawaiʻi is the first state to ban the sale, offer of sale, or distribution of any SPF sunscreen protection personal care product that contains oxybenzone and/or octinoxate, without a licensed prescription. By looking but not touching reefs, wearing protective clothing and choosing reef-friendly, mineral-based sunscreens, we can all help keep Hawaiʻi's beautiful coral and wildlife healthy.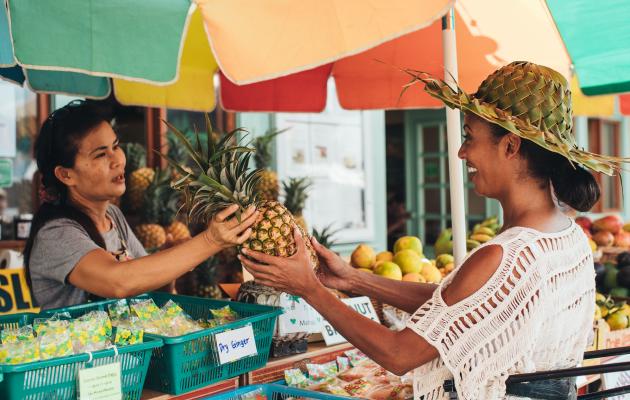 When you support local businesses, you help our distinctive local communities flourish and maintain their authentic character. Please choose restaurants and businesses that source from local suppliers and choose sustainable certified operators.
More