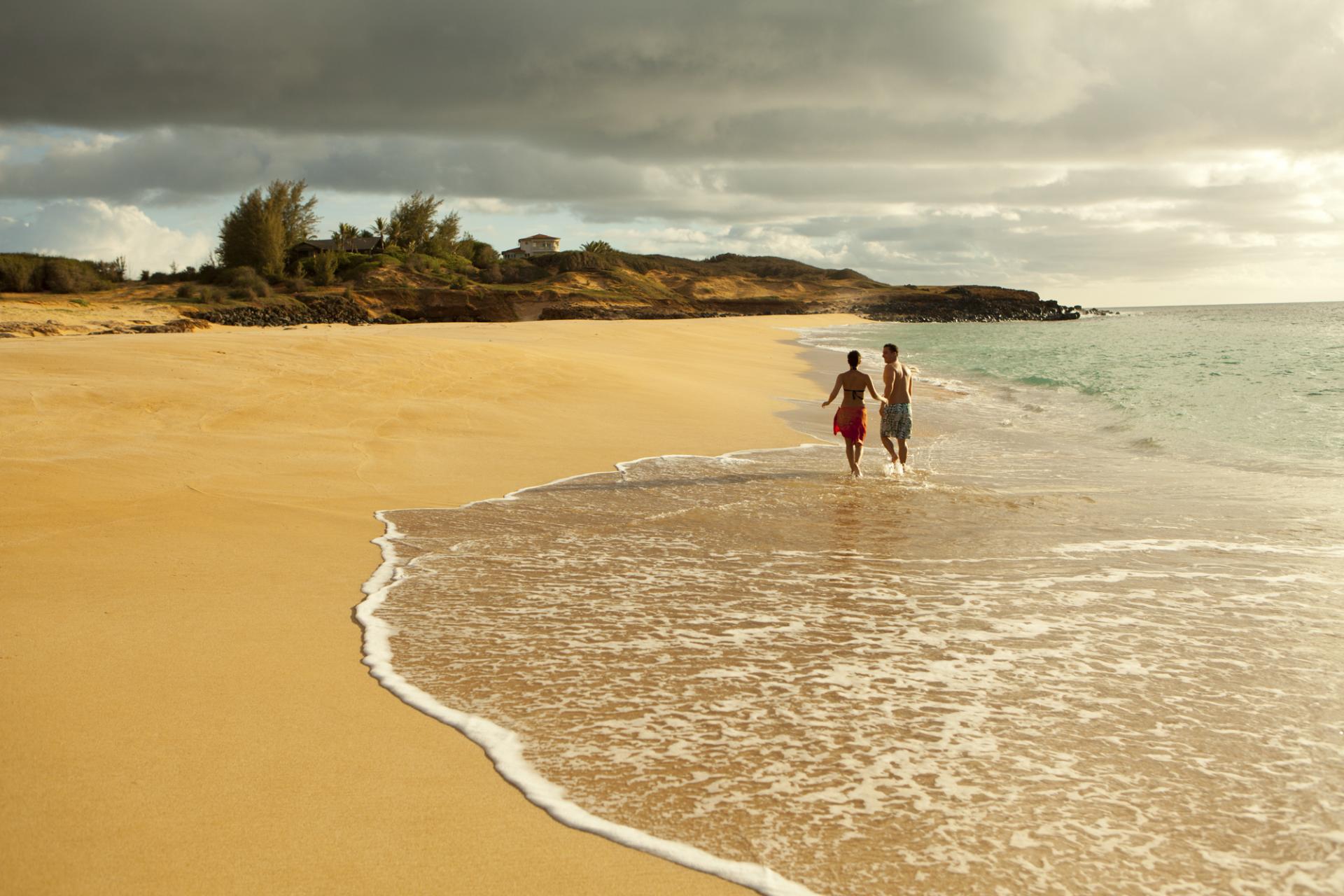 What: One of Hawaiʻi's largest white sand beaches
Where: From Maunaloa town, take Kaluakoʻi Road to the western coast

Visit Pāpōhaku Beach (also known as Three Mile Beach) and discover three miles of soft-sands uninterrupted down Molokaʻi's west end. One of Hawaiʻi's largest white sand beaches at about 100 yards wide, there's plenty of room to spread out and enjoy the "Friendly Island" ambience.
Here you'll find campsites, indoor and outdoor showers, as well as picnic and restroom facilities. What you won't find is a lot of foot traffic. There's ample space to enjoy a beautiful view of Oʻahu. Over the Kaiwi Channel, just past Lēʻahi (Lēʻahi Head), is Waikīkī, which actually took sand from Pāpōhaku years ago to help build up its own shores.
Note that during the winter months, from October through March, it is best to avoid any dangerous shore break. Please heed all posted safety signs on the beach.