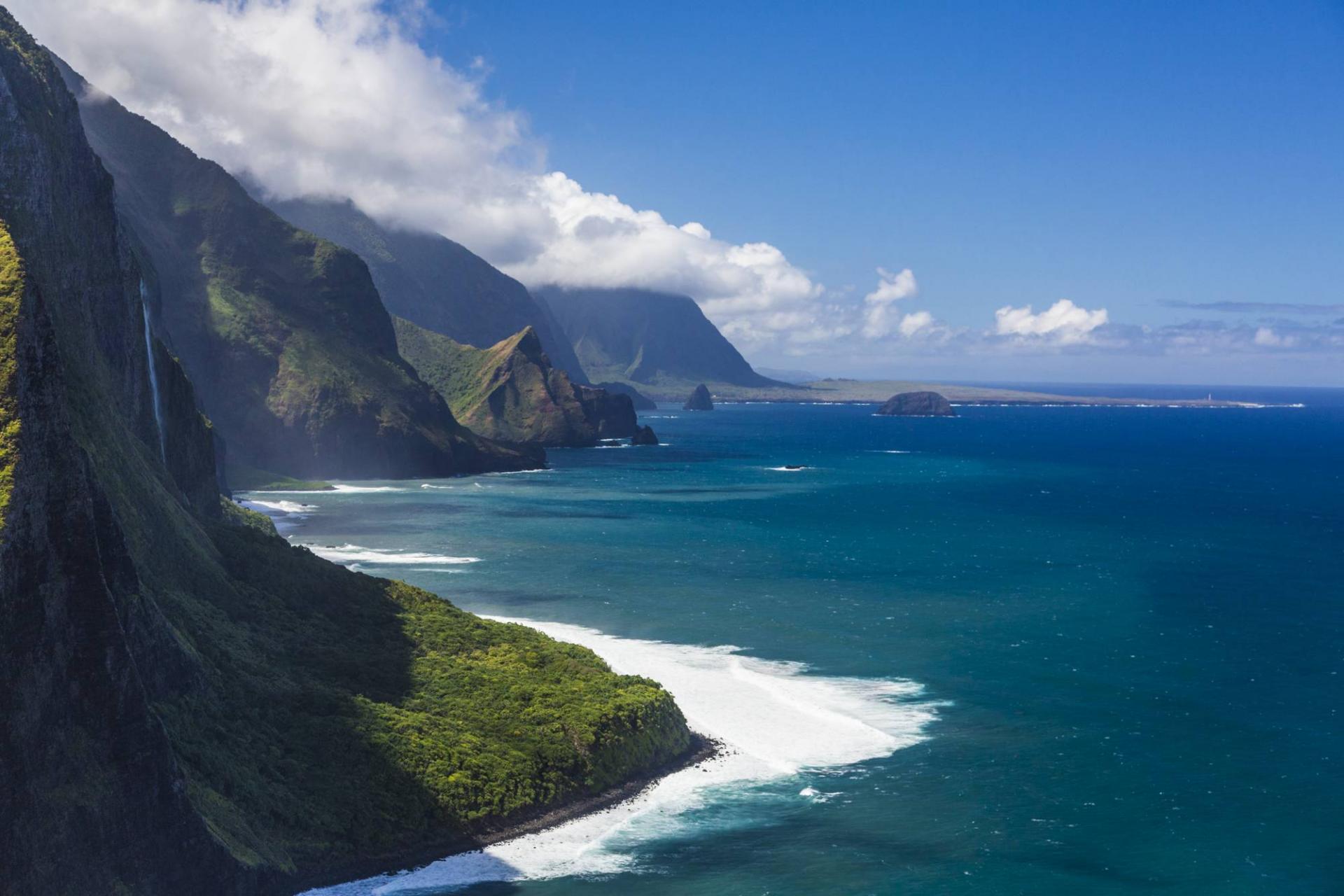 Getting to Molokai
There are three ways to get to Molokai: a 25-minute flight on a local air carrier from Oahu's Honolulu International Airport Commuter Terminal (HNL), Maui's Kahului Airport (OGG) or Maui's Kapalua Airport (JHM) to Molokai Airport (MKK).
Staying on Molokai
Accommodations on Molokai vary from the oceanfront Hotel Molokai to rental condos, cottages and bed and breakfasts in Kaunakakai and Maunaloa.

Weather in Molokai is pleasant throughout the year. Year-round temperatures average around 75º F (23.9º C). At Molokai's higher elevations it can get a bit cooler and wetter, so pack a light jacket. The West End of Molokai is dryer and more arid while the mountainous East End is wetter and greener.
Traveling on Molokai
It's best to rent a car on Molokai. The island is easy to navigate, with only one two-lane highway stretching across it from end to end. However, some excursions require the use of a 4-wheel drive vehicle. Quantities are limited, so make reservations in advance.

Remember to ease off the gas pedal here. As the sign says on your way out of the airport: "Slow down, you're in Molokai."
Useful Phone Numbers and Links
The area code for the state of Hawaii is (808).
Molokai Visitors Association: (800) 800-6367
Marriage License and Civil Unions: (808) 586-4545
Molokai Camping Permits: (808) 553-3204, (808) 984-8109
Molokai General Hospital: (808) 553-5331
More Molokai Travel Information