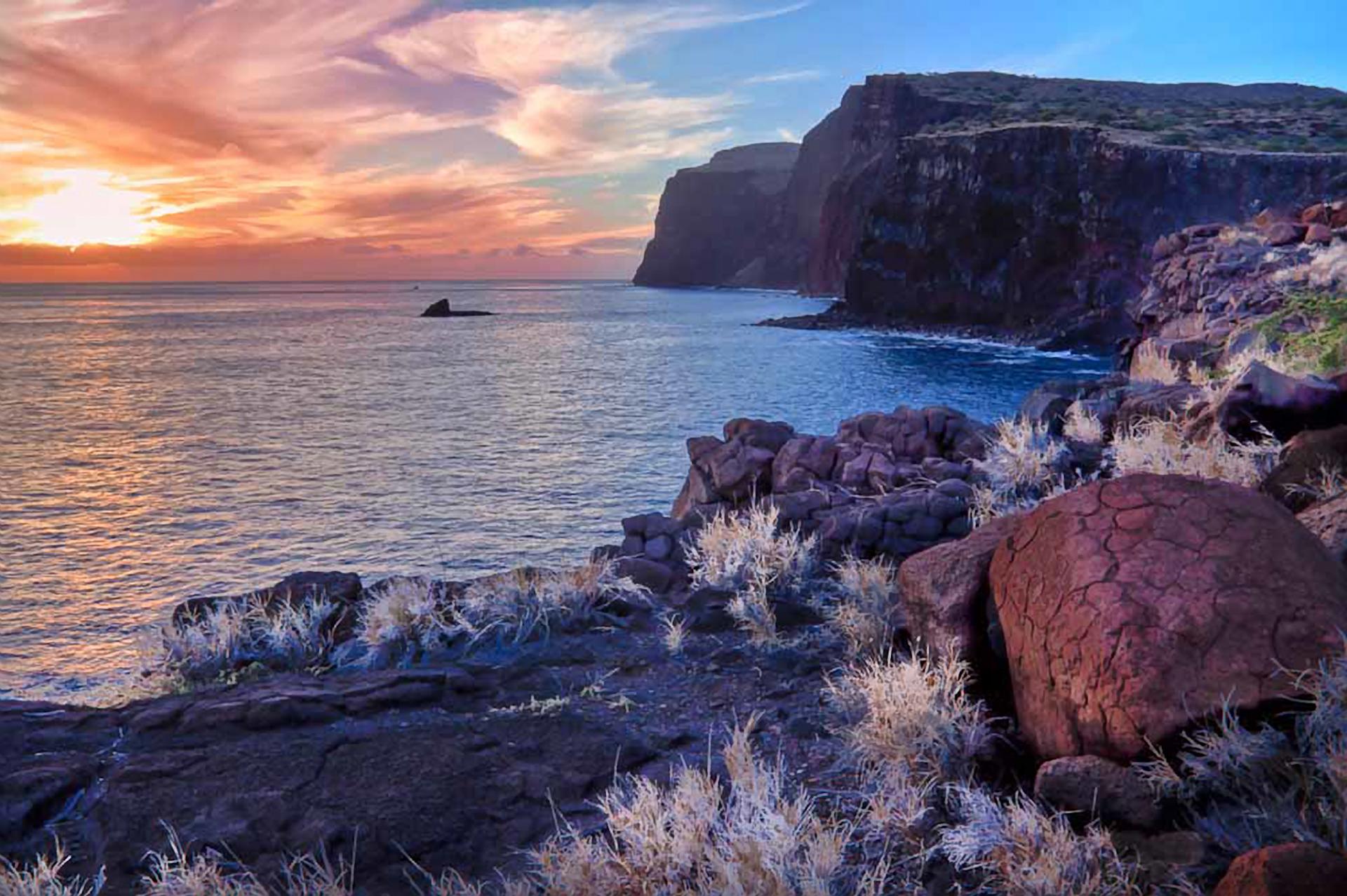 Lānaʻi Maps and Geography
Lānaʻi is separated into 3 regions: South Lānaʻi, Central Lānaʻi and North Lānaʻi. With 47 miles of coastline, only the southern coast of Hulopoʻe Bay offers an easily accessible beach. Lānaʻi plateaus in its center creating cooler temperatures in Lānaʻi City (almost 1,700 feet above sea level) and the island's highest point Lānaʻihale (3,370 feet). From different locations you can get clear views of the neighboring islands of Maui, Molokaʻi, Kahoʻolawe and, from higher elevations, even Oʻahu and Hawaiʻi Island.
Open fields where pineapple once grew in the plains of the Pālāwai Basin are still visible today. And with only 30 miles of paved roads, many of Lānaʻi's natural attractions in North Lānaʻi can only be reached with a 4-wheel drive on rocky, unpaved roads. Be sure to drive slowly so as not to "dust out" other road users and be sure to give fellow drivers a friendly "Lānaʻi wave." Better yet, book with a local tour company to maximize your learning along the way.

Download a PDF driving map of Lānaʻi.

View an image file of the map of Lānaʻi.